Dietitian in Panchkula
Dietitian in Panchkula – Are you a fitness freak? Staying in Panchkula, are you the one who is looking for the best dietitian in Panchkula? If yes is your answer, here we have a perfect solution for you. Now you don't need to search further for the best dietitian in Panchkula as Priyanka Diet Clinic is the best place which you can choose to avail all the fitness knowledge. She is the best dietitian in Panchkula who provides the best suggestion and fitness tips to people who are connected to her.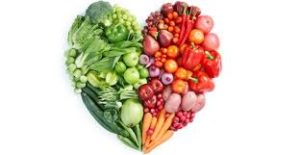 If you are the one who is looking for the best dietitian in Panchkula city then here you are at right place. You can connect yourself with the best dietitian and avail all the fitness knowledge. We suggest you choose Priyanka Diet Clinic as she is the best dietitian and diet consultant in Panchkula city. To know more detailed information, feel free to contact us anytime by dialing +919779217001 or you can also send us your queries through e-mail @ info@dietitianpriyanka.com. 
About Panchkula And
Dietitians In Panchkula
Panchkula is a beautiful place to live and to spend a life. It is a planned city in the Panchkula district, Haryana, India. It is a city which forms a part of a continuous area with the Union Territory of Chandigarh and the city Mohali. The approximate distance can be 4 Km southeast of Chandigarh. Talking about the population of Panchkula city, it is around 561,293. The place gives you a good environment, weather, and a busy life. There are five towns in the district named Panchkula i:e Barwala, Pinjore, Kalka and Raipur Rani. It is the only hill station in Haryana state called Morni is also in this district.
If you are staying here and looking for the best dietitian then there is nothing wrong. Dealing with the busy and hectic schedule you may need a good dietitian who can give you suggestions to take care of your health and body in a better way.
Advantages Of Choosing Dietitian In Panchkula
There are many advantages of choosing a dietitian or a diet consultant for yourself. Choosing a dietitian can be a first step towards availing the knowledge related what you are eating and health fitness. If you are the one who is looking for the benefits of choosing a dietitian, here are some of the benefits mentioned below for you.
The dietitian will make a diet plan for you according to your body.
They will set targeted goals for you.
Provide your best health tips and suggestions.
You will get a good and proper guidance for your
A good dietitian will guide you through every step
Types Of Diet Plan We Provide
There are different types of diet plan which you may require according to your health and body. You need to change your meals according to your health problems. A dietitian can help you do this. If you are facing any kind of health issue then you should consider a dietitian and they can give you good health tips according to your health issue. Here are types of diet plan you may require mentioned below
Cancer Diet dietician
Diabetes Management Diet Plan
Dialysis Patient
Detox Diet
Liver Detox Dietician
Why You Should Choose Priyanka Diet Clinic As
best dietitian In Panchkula
Priyanka Diet Clinic is the best place which you can choose in Panchkula city. You may find many dietitians or diet consultants around you which claims to provide you the best services but choosing the best one can be really challenging for you. Just to make it easy for you, we suggest you choose, Priyanka diet clinic and avail the best diet tips. So, connect yourself with us and avail the best diet plans. We are one of the leading diet consultants and provides the best tips to our connected customers in Panchkula city. So, connect with us and stay healthy and fit forever.
Here are some of the unique features of choosing us.
We provide the best diet plan for you.
We provide different types of diet plans according to person's health issues.
A dietitian will help you at every step.
We hope, we provided you the best information. For more, feel free to contact us anytime. You can also visit our official website.
Contact Details
Name – Priyanka Mittal (Best Nutritionist in Panchkula)
Phone Number –  +919779217001