Best Dietitian for Weight Loss in Mohali
Best Dietitian for Weight Loss in Mohali – Gained another half kilo? And now you are thinking to go to your gym from next Monday definitely. There are hundreds of people in India who are planning to join the gym or start exercising because of there obesity. Gaining weight can cause many health issues and can disturb your healthy living. Now you can consult the Best dietitian for Weight Loss in Mohali – dietitian Priyanka, without caring about your next gymming session.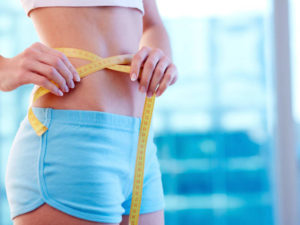 It is true that health is wealth, and having a fit lifestyle is what everyone wants. Priyanka Mittal is the best dietitian for weight loss in Mohali. She can become your health coach and guide you with things which are better for your body type and helps you in reducing your unwanted extra kilos. For getting more information about the weight loss program in Mohali; you can call us at +919779217001 and for more queries, you can also mail us at info@dietitianpriyanka.com.
How can a dietitian help you in weight loss?
In India, obesity is emerging as a major health problem in school going kids and adolescents and it has only increased over time. Problems at a younger age can also increase the risk of gaining weight at adulthood and it needs to be cut short as soon as you can. And for this dietitian are available all over the country to guide you with a plan and specific food that will favor you to get lean muscles. A good dietitian will always guide you with the estimated calories that your body requires depending upon your lifestyle and exercising routine. So, if you reside any near to Mohali or the tricity and you are looking for one such best dietitian for weight loss you can always come to Priyanka's diet clinic.
About Mohali and tricity
Mohali is also well known as Sahibzada Ajit Singh Nagar (SAS Nagar), it's a beautiful city in Punjab lying in the southwest of the capital city Chandigarh. Together Mohali, Chandigarh, and Mohali form the tricity of Punjab. According to research, the rate of obesity among the males is highest in SAS Nagar with 54% in the age group of 15-54 and women with 43% in the age group of 15-49.
Many people living in the tricity wants to lose weight but they fail. So, if you think that consulting a dietitian is an option, please feel free to consult the best dietitian for weight loss in Mohali – Dietitian Priyanka Mittal.
Health risk related to weight gain. 
If you're overweight many health issues can become your foe. Living a healthy life can only be a dream for you then. some of the weight gain issues that you need to go through are –
Diabetes
High blood pressure
Heart disease and stroke
Gallbladder disease and gallstones
Different types of cancers
Osteoarthritis
Fatty liver disease
Pregnancy problems
Why Dietitian Priyanka stands out as

the best dietitian for weight loss in Mohali

?
Visiting Priyanka's diet clinic can be the best step that you can take for losing your weight. So, if you are looking for the best dietitian for weight loss in Mohali, then we suggest you take a step towards Priyanka's diet clinic. We provide you with the best diet tips and diet routine to gain a fit body in all unique ways. Dietitian Priyanka loves in promoting a balanced diet with all the different varieties of food and different combos. Our diet provides you the taste as well. Our basic aim is to provide the correct diet that helps in regulating your body metabolism according to your body structure and your routine. The diet that she provides is not added with any artificial food or supplements.
She also provides online counseling to her patients. So, if you are looking for online or offline guidance regarding weight loss in Mohali and you are amongst the ones who want to reduce the unwanted weight, you should definitely visit dietician Priyanka's diet clinic in Mohali.
Contact Details
Name – Priyanka's Diet Clinic (Best Dietitian for weight loss In Mohali)
Address – SCO-2463-2464, 2nd Floor, JW Marriott hotel Lane Near Dr. Ashok Sharma's cornea center Sector-22 C Chandigarh
Phone Number – 9779217001