How To Get perfect Figure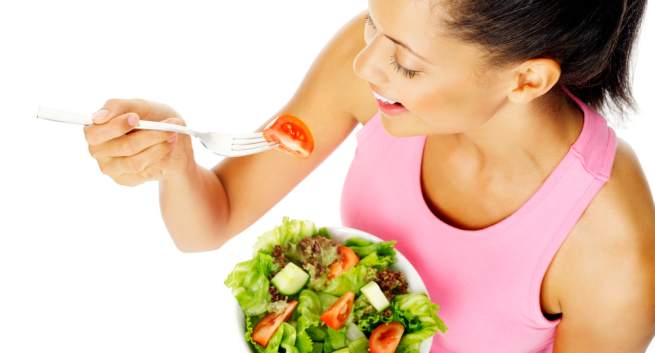 How To Get perfect Figure – Summers are here but is your body is ready to flaunt? Whether you want to lose 30 pounds or simply tone up, getting your body beach-ready will take some hard work and dedication. It can be challenging as well. If you are the one who wants to look gorgeous in this summer by losing calories, here you are at right place. Now get all the simple tips and ways to get a perfect figure. We have brought up some of the easy and beneficial ways for you through which you can avail amazing benefits. To know more read below.
If you are the one who is wondering how to get a perfect figure then here we have answers to all your questions. If you are the one who is trying hard to come in right figure or shame and looking for the best way then here you are at right place. Now you don't need to search further for the best way as we can help you to get the perfect figure. This article will teach you how you can get in shape without starving yourself.
Tips To
Get Perfect Figure
Stick With One Plan
It is important for you to stick with a single diet plan. It is one of the major problem faced by a dieter. Switching from one diet program to other is normal tendency observed among all the people who diet. Even if you stick with the one weight loss program you sometimes need additional support to make your diet chart successful.
Eat Healthy Breakfast
We suggest you start your day with a healthy and heavy breakfast. Breakfast is one of the most important meal of the day it should be done healthy. It also helps in keeping your metabolism rate high and it also stabilizes your energy levels.
More And More Of Water
The easiest and simple way to stay fit is by consuming 2-3 liters of water per day for a healthy body. Your body needs to be hydrated. It helps to accumulate waste in your body and keep you hydrated all day.
Meals
It is always suggested to intake small- small meals. It is better if you divide your meals into 4 portions. But a half portion of your meal should consist of vegetables, half should consist of starchy products and the remaining can be a portion of meat.
Chew Food Properly
You are suggested to eat slowly and chew your food properly. It has been observed by the experts that your brain requires at least 15 minutes to get register that the stomach is full. So, if you are in a hurry while eating chewing or eating food then there are chances of overeating.
Regular Exercise
It is important that besides following a regular diet schedule, you need to follow some regular exercise routine as well. Even a 20 to 25 minutes of simple exercise can do wonders. It helps in fastening the weight reduction process as well as it helps in regulating the weight gain.
Maintain A Chart
You can opt a low calorie of condiments like a mustard in place of fatty condiments like mayonnaise. You are advised to follow or maintain a food journal especially when you are following a weight loss programmer or a diet plan. Following a diet plan can help you keep you track your eating habits which can be unnoticed otherwise.
These are some of the important tips which you can follow or choose if you are trying to get in shape. Staying fit can also help you in staying healthy and away from all kind of health issues.
Conclusion
We hope, we provided you the best information regarding the how to get the perfect body. We hope this article is useful for you. Now you can follow all these mentioned tips and avail the benefits. For more detailed, feel free to visit our official website.