7 Days Diet Plan For Weight Loss 
7 Days Diet Plan For Weight Loss – Want to lose weight for a special occasion and looking for a best and quicker way for weight loss to look good? Well, we know that losing weight is quite a tough task. But, Dietitian Priyanka has a healthy and quicker solution for you. Relax, now you can easily follow Dietitian Priyanka 7 Days Diet Plan For Weight Loss. So, stop wasting your energy and money on the gym and stop skipping your meals. Her best and unique will surely help you to lose weight in an easier and healthier way.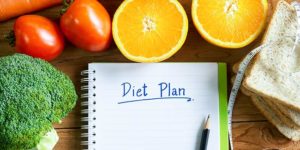 When we talk about Dietitian Priyanka, she is the leading dietitian with more than 5 years of experience in nutrition solution field. Each day she deals numbers of clients who have big issues related to their diet and health. Well, her excellent and nutritious meal plans help to lose weight in the best way. Her most popular 7 Days Diet Plan For Weight Loss is highly effective and tested by any clients and proven to get best-desired results for a healthy and toned body.
Well, now it's time for you to look forward at these some meal plans and tips by Dietitian Priyanka which will be really beneficial for weight loss. So, let see what dos and don'ts are there in 7 Days Diet Plan For Weight Loss:
Green Food For Best Meal
Rich green vegetables are the best option for healthy eating during weight loss. With high contents of iron, vitamins, minerals, Folate, zinc, magnesium, and antioxidants green vegetables promote a good healthy body. And, it avoids bad toxins and fats from the body. Therefore, you should include green vegetables in every meal. Dietitian Priyanka also says that green leafy vegetables also reduces the risk of diseases and promotes healthy functioning of the body.
Kale, spinach, cucumber, broccoli, cauliflower, avocado, Swiss chard, zucchini, green peas, lettuce, asparagus, and green jalapenos are the best green vegetables for weight loss. You can easily make salad anytime and eat it, which will help to reduce bad fatty acids from the body.
Seafood for quicker weight loss
Seafood is known to be the best source of cutting stubborn fats from the body. Tuna, crabs, salmon, and sardines contain a rich source of copper, OMEGA-3 fatty acids and monounsaturated elements which helps to burn belly fat in an easier way. These are food can be consumed in lunch or dinner which can easily fulfill for appetite as well as will lead to burn fats.
Moreover, seafood also helps to improve the texture of skin and hair, it improves memory power. Start including seafood in your meal it can easily help you to lose weight.
Best Drinks For Weight Loss
Green Smoothies, green tea, pineapple juice, vegetable juices, berry mixed yogurt and boiled water with lemon are best beverages for deducting extra fats from the body. These drinks can be easily made at home regularly and lead to quickly lose weight. Moreover, weight loss drinks are best detoxing toxins out from the body. These drinks are highly healthy and can be best if you consume them during evening snacks or in morning breakfast.
More Nutritious Foods For Weight Loss
Eggs, grilled chicken, olive oil, berries, pumpkin seeds, flax seeds, almonds, pistachios, boiled potato, hummus, oats, and brown rice are the best super for losing weight in 7days. You should include these foods in your regular diet meal for weight loss. These foods are high in nutrients, vitamins and other minerals which in calorie burn.
These foods can be added in every meal whether its morning breakfast or dinner meal. With rich contents of nutrients, these are known to fulfill your hunger and take away your overeating habits and irrational hunger feelings.
Stay Away From Oils, Starch And Sugar
Food which has high contents of starch, sugars, and oils should be avoided. As this food can easily build more fats in your body. Fried foods and candies can easily increase the calorie level of your body. These foods can easily cause risk of Heartburn, high cholesterol, blood pressure issues, lactose intolerance, ulcers, and disturbance in the metabolic process of the body. Thus, starchy foods, sugars, and oils need to keep away for everyone, to have a healthy and fit body.
Realize More Sweat And Burn Calorie
Dietitian Priyanka says it's not always important that working out at the gym can only help to reduce weight. There are various physical activities which are easy enough for you to do regularly to lose weight in 7 days. So, here is the list of few advises form Dietitian which help you in weight loss:
Firstly, wake up early and go for a brisk walk, jogging and running. This will lead to improving muscle strength and flexibility. Also, it will help in burning calories and sweating will lead to quick weight loss.
Secondly, swimming is really beneficial sports for losing weight. Regular swimming can help to burn fats from every part of the body. As in swimming the whole body has to work on the water to swim. Thus, which acts as a good exercise to reduce fats from every part of the body.
Thirdly, cycling yoga, aerobics, dance, and few easy cardio exercises will help to reduce the risk of CDV diseases. And, will make you more flexible and will build a toned figure.
Conclusion
Therefore, these were very essentials diet tips by Dietitian Priyanka which can help to lose weight in 7 days. Now, don't waste your time start following these healthy tips for weight loss. And, for more information, you can contact her too and visit her clinic. So, stay healthy and stay fit and lead a healthy lifestyle.