Dietitian In Mohali – Are you searching for the best dietitian in Mohali for weight loss, weight gain & control of diabetes? Here we have brought up the top dietitian near Mohali who can keep you in shape by providing you with top health tips and diet plans. Connect with top Diet Consultant Priyanka who can provide you with the best services at affordable rates. She is a one-stop solution for any health problem. The best diet plans by us will help you to achieve better fitness goals in your life. So, join Dietitian Priyanka now and avail yourself of the benefits for better health.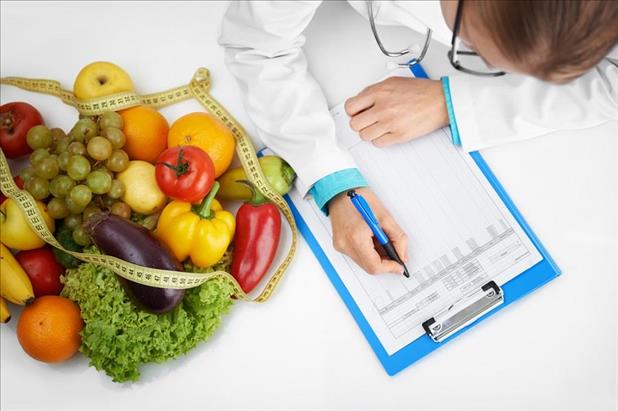 Mohali is a beautiful city that comes under tri-city. If you are living there and looking for the best Dietitian in Mohali or diet consultant for yourself or your loved ones then we can provide you with the best result. Choosing the best dietician in Mohali can be a great option for anyone whether you are a young person or an old person. Therefore, contact Dietitian Priyanka and get the best and most healthy diet plans for a healthy life. Being the best dietitian, Priyanka Mittal knows how to serve customized and proven diet plans for every client. Thus, if you are from Mohali city contact us for the healthiest remedies for a better life. Therefore, contact Priyanka Mittal at 9779217001 and her mail at info@dietitianpriyanka.com and share your queries with us.
Why Do You Need to Consult a
Dietitian In Mohali

?

Mohali is one of the developing towns in Punjab. There are many corporate offices and the city is well known as the office hub. Almost everyone living there is busy with their office schedule or house works and that is the main reason why people need these health guides in Punjab. Compromising with health issues is not good for anyone.

Well, as we know that dietitian has an excellent solution for our healthy life. Therefore, it's time for us to contact the best dietitian.  Moreover, for the people of Mohali, we have an incredible thing to share with you, our best dietitian, Dietitian Priyanka Mittal is all set to serve her healthiest and nutritional services in Mohali too.

With her proven and customized diet plans and nutritional suggestions, you can also complete your fitness desires. The best part, her solutions are long-term effects because it includes only healthy eatables no substitute, medicines, or supplements are included. Therefore, contact her best dietitian now only and get satisfactory services for a healthier life.
Health Benefits Of Choosing a
Nutritionist In Mohali
As the car requires petrol or any other fuel to start itself, the same happens with a human. A human requires balanced food to maintain a healthy body. And to know what all are good for you is very important, for this, a person needs a good dietitian to guide. Everyone needs food to live and since the civilization of mankind, food has been a vital part of our life. Knowing what is best for you can be difficult and thus, a dietitian can help you to choose the best nutritional value that can help you to be healthy. Well talking about the advantages, a good health professional can help you to stay healthy and beautiful for a longer time. Moreover, Mohali is a beautiful place with an approx population of 176,152.
So, if you are one of them, connect with the best dietitian in Mohali and stay healthy. There are many advantages to choosing the best dietitians here as they help and guide people in many ways. For staying healthy and fit, there is one 'funda' that every professional will give you. Moreover, Dietitian Priyanka Mittal will offer you customized and uniquely crafted affordable nutrition services for a healthy life.
Also, her diet plans are highly proven and give out quick and healthy results for the long term. And, that's why she is the best dietician in Mohali. Therefore, here are some of the amazing advantages mentioned here for choosing your best and trusted dietitian for a healthy life.
They will make a proper meal plan that suits your body type and helps you to be in proper shape.
A good health professional can help both in reducing weight and gaining weight.
You will get proper counseling regarding health and nutrition value.
You can get the best health tips that can help you to fight back your health issues like diabetes, heart problems, uric acid, and many more as well.
Mohali is a developed city and the city has many IT companies which provide jobs and hectic work schedules for many people. Because of this taking care of health can be challenging. By nature, we all are careless to follow the right and healthy lifestyle until we shouldn't get caught by the health problem. And this is the main reason why the demand for a dietician in Mohali is increasing day by day. There are many health issues that you can control with the help of the right dietitian like obesity, diabetes, thyroid, heart disease, etc. Hence, now it's your turn to meet our best dietitian in Mohali to get the best diet plans for better health.
Different Types Of Dietary Plans We Provide
Here are some of the special diet plans by Dietitian Priyanka Mittal in Mohali mentioned below.
Cancer meal plan
Dialysis Patient
Detox
Liver Detox Dietitian
Weight Loss Program by Dietitian Priyanka Mittal
Our weight loss agenda is merely operational on the basis of a balanced healthy diet plan and nutritional food. Moreover, our main focus is to provide a balanced diet plan and create a healthy way of life rather than promoting rapid weight loss or weight gain through diet charts, pills, or any kind of supplements. Moreover, if you are staying at Zirakpur, then connecting with dietitian Priyanka Mittal can be the best solution for you to have a fit and healthy lifestyle. Her ultimate diet solutions make her the best dietitian in Mohali & Tricity.
Are you dreaming to get better fitness and healthy weight loss for a healthy and toned body? Well, Dietitian Priyanka is a leading and one of the top 10 dietitians in Punjab, she serves the best diet plan for a healthy lifestyle and healthy weight loss. Thus, her nutritious diet plans help to boost ultimate nutrition in the body for better fitness. Hence, contact her now, and accomplish your desired body goals now.
Why Should You Choose Dietitian Priyanka As the Best Dietitian In Mohali?
Well, you may see many dietitians in this city Mohali who claims to provide the best services to you. But can you trust them? Do you who is the best nutrition expert in Mohali? it is very difficult to choose the best one for yourself. Therefore, connect yourself with us and stay alive with a healthy life. Well, you'll be happy to know that Priyanka Mittal is the best dietitian to serve the finest nutrition solution for a healthy lifestyle.
Similarly, Dietitian Priyanka provides unique and nutritious health and fitness tips for her clients. Moreover, she provides reasonable nutrition services for people for having a healthy life in an easier way. Moreover, her nutritious diet plans can help you and everyone to have a healthy and fit life easily. So, contact us now to attain all the healthiest solutions for living a happy and healthy lifestyle. If you have any further queries regarding health and nutrition contact Dietitian Priyanka. We will definitely help you to provide an excellent solution for better health.  Thus, being a trusted and reliable dietitian in Mohali, Dietitian Priyanka provides her best nutrition services at every location now in Mohali too.
So, all Mohali people book your appointment now and bring home all the healthy meal plans for leading a healthy life!
Contact Details
Name – Dietitian Priyanka Mittal
Address – Cabin no 103 first floor, SCO no 1066-67, Sector 22B, Near Piccadilly Hotel, Chandigarh
Phone Number –  +919779217001
Frequently Asked Questions (FAQs)
Question – What is the cost of seeing a dietitian in Mohali?
Answer – The fee of a dietitian in Mohali depends upon several factors including qualification, experience, quality of service, etc. The cost may vary but usually starts from Rs. 800.
Question – Are Dietitians are Doctors?
Answer – Dietitians have different roles and have no similar expertise compared to an MBBS doctor. But both are healthcare professionals and worked together in many cases for taking care of their patients.
Question – Is seeing a dietitian in Mohali help in losing weight?
Answer – Definitely, seeing a dietitian in Mohali not only helps in losing weight but also assist in leading a healthy lifestyle.