Diet Chart For Weight Loss For Female – Weight gain and obesity has become a major problem for every single woman these days. And, weight loss is also not an easy job for us to achieve it in our busy schedules. Although we know that it's not that complicated too. In our country, almost 30-40% of women suffer from obesity. Well, our country is known for its rich delicacies and cuisines. And, we are so fond of them when it's comes eating. This becomes one of the reasons for weight gain and at the end of the day, we search for diet tips and stop consuming food in an irrational way. But, I'm sure this blog will help to get a proper Diet Chart for Weight Loss for Female.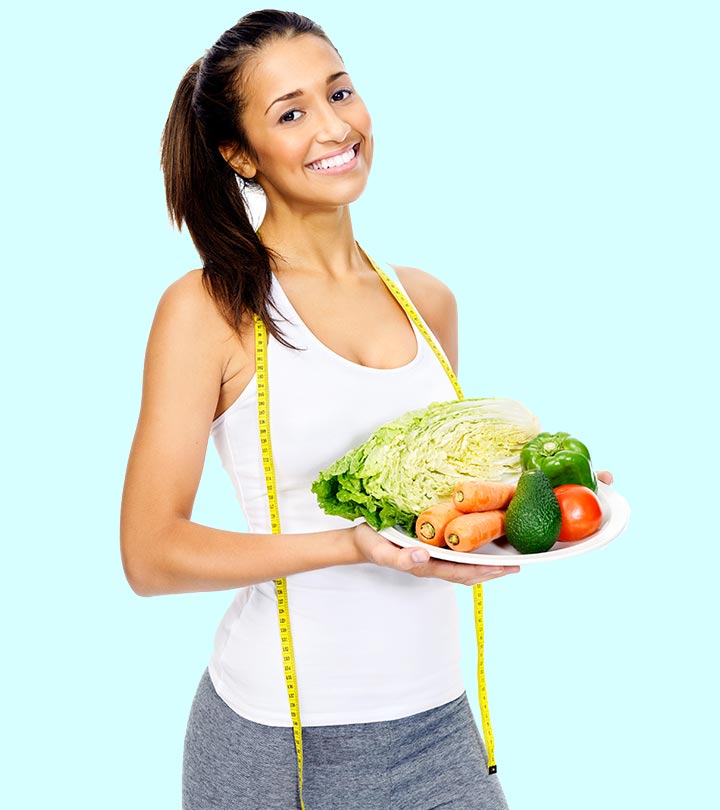 When it comes about losing weight we follow many strategies to lose weight just like going to the gym, cutting off meals and doing heavy exercises and a lot more. But, even after one or two weeks, we find no results of weight loss. For that, our expert Dietitian Priyanka is very popular in providing special Diet Chart for Weight Loss for Female. With her amazing diet plan, we can dream to achieve that desired body goals now.
Well, if you're tired of doing exercises and controlling eating for weight loss. Then, you should consult Dietitian Priyanka for expert advice. With her amazing Diet, Chat for weight loss will help you see to results in a faster and easier way. Hurry now, call her on- +917814012767, also you can mail her on info@dietitianpriyanka.com regarding any query.
So, let's have a look at her special Diet Chart For Weight Loss For Female, through which we can get our desired body goals and a healthy lifestyle:
Create New And Healthy Habits
Firstly, try to understand which food is good for weight loss and as well as for your health. Try to create your own meal by learning the newest ways of preparing healthy food. Try to change your schedules for meals, exercise, work, and sleep. Develop some time into 24 hours for yourself. Don't stick to only the same ethics of living each day. Create new schedules for every week and build healthy habits for you to cut off the stress of weight gain.
Healthy Snacks Is Crucial
Weight loss doesn't mean that you've to quit your meals or snacks. For a healthy weight, Dietitian Priyanka says that it is compulsory to consume all meals. Try to have green tea, protein shakes, vegan sandwich, green salad, milk and apple which is proven to balance your health and weight. These are simple snacks that will control your weight and will provide more nutrition to your body.
Forget About Crabs and Fats
When it comes to weight loss try to avoid having food which is rich in fats. Having fat in your regular can cause chances for more weight gain. It is compulsory to avoid sugar, candies, French fries, pastries, white bread, high-calorie drinks, pizza and a lot more. You can have a nutritious diet like beans, legumes, dark green leafy vegetables, salmon, cauliflower, broccoli, boiled potatoes, avocadoes, chili pepper and a lot more. These foods have good nutrition which can help you have good health and body.
Consume More Water
Drink water constantly as it will help to dissolve toxic substances from your body. Drinking water can help in calorie burn also it will help to make your skin better and better. It is important to drink water more and more because it will lead to having better digestion and thus will burn the stubborn belly fat. So, make sure to consume more and more water for a healthier life.
Seafood Is Best Source Of Weight Loss
Well, the research said that eating seafood can help to reduce fats from the body by regulating the metabolic process of your body. Seafood contains a rich source of high nutrients like proteins, copper and Omega-3 fatty acids which help to break fats and sugars from our body. Seafood like Tuna, salmon, crabs, and oysters are good food for weight loss.
Saying No To Over Eating
When it comes to weight loss it is important to keep yourself focused towards your eating habits and its records. It is really understandable that sometimes we feel hungry at uncertain times when we have consumed meals a few moments before. But, it is really necessary to follow good meal routines and consume food in smaller portions. Eating food in smaller portions in a particular time can help you to get rid of overeating habits.
Try Different Exercises
It is important to keep your body active and fit for that. Try to do simple exercises rather than spending time and money gym. Try to go for jogging, yoga, aerobics and perform simple exercises in a day which will help to burn your fats faster and in an easier way. Exercises will help you to stronger your immune system and will keep you away from diseases and stress. Performing different exercises will constantly have a good effect on your body more and more.
So, these were a few steps from her unique Diet chart for weight loss for females. Start following them now and get the desired results faster.
Why Choose
Dietitian Priyanka For Weight Loss Expert

?

Dietitian Priyanka carries more than 6 years of experience in the Nutrition Industry. She is a leading dietitian in locations like Mohali, Chandigarh, Panchkula, Himachal Pradesh, and many more locations. She serves her services to patients who suffer from chronic diseases too. With her strong strategy, she deals all weight loss patients.

So, contact her now and book your appointment for weight loss or any other problem. She is a trusted and leading dietitian to resolve your every weight-related problems. Get connected to her now and get the best diet plans and suggestions for good healthcare and body goals.
Contact Details
Name – Priyanka Mittal (Best Nutritionist & Dietitian In Chandigarh)
Address – SCO-2463-2464, 2nd Floor, JW Marriott-Hotel Aroma Lane (Near Dr. Ashok Sharma's cornea center) Sector-22 C Chandigarh
Phone – +917814012767