Best Diet Plan For PCOD – PCOD is a major health problem among women in India. Polycystic ovary syndrome is a condition which causes hormonal imbalances and health issues related to metabolism. Only by following the best diet plan for PCOD one can get rid of this chronic disease. A recent study has revealed that almost 1 in 5 women are affected by PCOD problem in India. According to a study, almost 25.88% of women are affected by PCOD.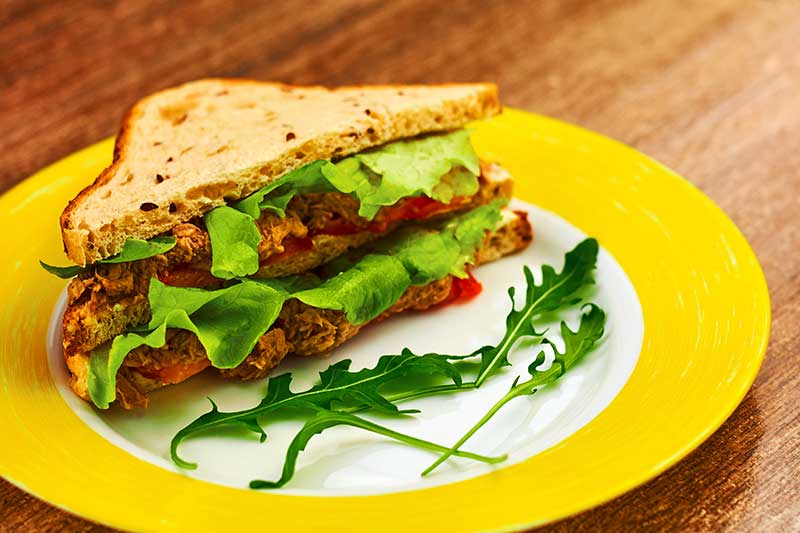 Taking a healthy diet and exercising daily will help in the proper treatment of this disease. This particular disease can lead to certain other health problems such as diabetes, cardiovascular problems, depression, and increased risk of cancer. To know more details about PCOD, you can contact us at +91-9779217001 or you can send your queries at info@dietitianpriyanka.com.
What Is PCOD?
PCOD is basically a hormonal disorder that causes enlarged ovaries with small cysts on the outer edges. It usually comes in the category of reproductive endocrine disorder. The women with polycystic ovary syndrome have an increased risk of developing Type 2 Diabetes and heart diseases too. Obesity is also a common health issue in women having PCOD.
Best Diet Plan For PCOD
The diet which you eat has a significant effect on the patients suffering from PCOD. PCOD patients should follow three types of diet plans mentioned below:
Low-Glycemic Index Diet – It is easy to digest the food with a low-glycemic index diet. These diets do not cause insulin levels to rise as fastly as other foods. The food items with low glycemic diet index include whole grains, legumes, nuts, seeds, fruits, starchy vegetables, unprocessed foods, etc.
Anti-Inflammatory Diet – The foods that come in an anti-inflammatory diet includes berries, fatty fish, leafy greens, extra virgin olive oil, etc.
The DASH Diet – The DASH diet is the Dietary Approaches to Stop Hypertension. This diet is mainly helpful for people suffering from heart diseases. It also manages PCOS symptoms. The DASH diet includes fish, poultry, fruits, vegetables, whole grains, and low-fat dairy products.
A Healthful PCOD Diet
A healthful PCOD diet should contain all the below-mentioned food items
Natural and organic unprocessed foods
High-fiber foods
Fatty fish which includes salmon, tuna, sardines, and mackerel
Kale, spinach, dark leafy green vegetables
Dark red fruits including red grapes, blueberries, blackberries, and cherries
Broccoli and cauliflower
Dries beans, lentils, and other legumes
Oils such as Olive oil, avocado oil, and coconut oil
Nuts that include pine nuts, walnuts, almonds, and pistachios
Spices such as turmeric, cinnamon etc.
Foods To Avoid
The food items that should be avoided by the people having PCOD are as follows:
Refined carbohydrates that include mass-produced pastries, and white bread.
Fried foods such as sodas and energy drinks.
Sugary beverages such as sodas.
Processed meats such as hot dogs, sausages, and luncheon meats.
Solid fats which include margarine, shortening, and lard.
Excess red meat like steaks, hamburgers, and pork.
Soy products as they lead to late ovulation.
Excess caffeine as it affects fertility in women.
Alcohol consumption puts women at risk of developing PCOS.
Foods You Should Include
Below are the foods that you should include in your PCOS diet plan.
Green leafy vegetables rich in iron, calcium, magnesium, Vitamin K, C, E, and B.
Colored vegetables having strong antioxidants.
Fruits including kiwifruit, limes, strawberries, guava, pear, oranges, etc.
Healthy Fats
Organic meat
Low GI carbs
Conclusion
The above-mentioned diet plan will definitely help in treating PCOD effectively. Good exercise and a dedicated PCOD diet plan are helpful in reducing most of the symptoms of this harmful disease. The major requirement of getting saved from this disease is your hormone balance which can be done by following a PCOD friendly diet plan. Hope you have got all the information regarding which foods to eat and which foods to avoid for a PCOD health problem.