Best Pre-Pregnancy Diet Plan
Best Pre-Pregnancy Diet Plan – Pregnancy is the most beautiful period of every women's life. You can make this period even more beautiful if you start eating healthy food before conceiving. If you are planning to start a new family and searching for what is the best pre-pregnancy diet plan then no need to worry. Here we have all you need to know. Dietitian Priyanka is one of the top leading dietitians in Chandigarh but she also offers her services online in different cities and states of India. She provides the best diet plan to stay healthy during pregnancy and is also good for the health of the baby.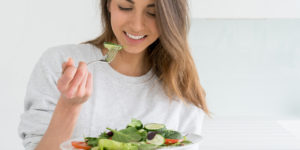 Now you do not have to wait until you get pregnant to start eating healthy for your baby. If you start to follow a healthy diet before you conceive then it will boost your fertility as well as it lowers the risk of birth defects. If you are going to start your family and your search is about who is the best dietitian who provides the best pre-pregnancy meal plan then connects yourself with Dietitian Priyanka. She is the best in her profession with more than five years of experience. In case of any further query feel free to contact us at +919779217001 or you can also send us your queries through e-mail info@dietitianpriyanka.com.
Best Pre-Pregnancy Diet Plan
Lifestyle and diet choices can have a significant impact on your fertility. So it is always recommended to eat healthy before you plan to start your new family. This will not only boost your fertility but it will also help to make your baby healthy. Here we have provides the best diet plan which helps to boost your fertility before conceiving. This meal plan is listed below.
Folic Acid/Folate
Folate is a Vitamin B (B9) which is one of the most important nutrients which every woman should take before conceiving. Most of the doctors say that a woman should take 400 micrograms of folate/folic acid at least one month before you want to get pregnant. It not only helps in the formation of healthy cells but it also reduces the birth defects like anencephaly and spina bifida. You can take these foods which are listed below if you want to get the essential folic acid in your diet. These foods are:
Fortified cereals – You can take breakfast cereals that contain 100% of the daily recommended value.
Leafy green vegetables – Kale, broccoli, spinach, swiss, and bok choy are the great source of folic acid. These will help to prevent neural tube effects and other birth defects during the earliest stage of fetal development. But it is not necessary to eat salad every day as there are many other ways to add green leaves into your diet.
Beans and nuts – You can beans and nuts into your diet. But remember not to take so much as it may produce digestive issues.
Orange and strawberries – They are the good source of vitamin as they are also good in taste. So it is very easy to add them to your meal plan.
Calcium
Calcium is good to develop the bones of the baby. If there is no intake of calcium in your meal plan then the fetus will absorb the calcium from the bones of the mother. This may put the mother in risk. Proper intake of calcium keeps your reproductive system functioning smoothly and helps you to conceive faster. So try to take 1000mg of calcium daily from the sources like:
Milk – Milk is considered as the good and rich source of calcium. One cup of milk contains 305 mg or about one-third of your daily recommended intake.
Cheese – One cup of cottage cheese contains 138 mg of calcium, 1.5 oz. serving of mozzarella contains 333mg of calcium and 1.5 oz. a serving of cheddar contains 307 mg of calcium.
Yogurt – One cup of yogurt gives you 40% of your daily recommended intake.
Kale and broccoli – These are also the best source of calcium.
Iron
If women have a good amount of iron then she will conceive faster as compared to other women with the deficiency of iron. A woman should take 18 mg of iron per day from the sources like:
Spinach – It is considered as the rich source of iron. The half cup of boiled, drained spinach contains 3 mg per serving which is about 17% of your recommended daily intake.
Lean meat – Chicken and turkey.
Fortified cereals intake – One serving of fortified cereal contains 100% of the daily recommended intake of iron.
Conclusion
Now you can conceive fast as we have mentioned here the complete information about the best pre-pregnancy meal plan. To get the best diet plan, we recommend you to get in contact with Dietitian Priyanka who is the best nutritionist which gives the best diet tips for a healthy lifestyle. Her diet plan contains all the nutrients and vitamins which are good for the health of the baby. So what are you waiting now? Connect immediately with Dietitian Priyanka and make your pregnancy period more beautiful with healthy meal. In case of any further query, you can visit our official website.