Dietitian In Panchkula
Dietitian In Panchkula – Are you searching for the best Dietitian in Panchkula. Well, we feel really pleased to tell you that Dietitian Priyanka Mittal is the topmost and trusted Dietitian and Nutrition expert in the Panchkula. Her excellent food science, diet tips, and nutrition diet plans can help you to accomplish all goals for a healthy life.  Moreover, she is the best dietitian in Panchkula who provides the best suggestion and fitness tips to people who are connected to her. Also, her amazing diet plans and finest health tips can help you to have a healthy lifestyle in a quicker way.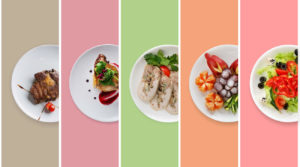 If you are the one who is looking for the best dietitian in Panchkula then here you are at the right place. Get in touch with us for knowing every detail and knowledge about healthy eating and for any further queries related to health. Therefore, we suggest you choose Priyanka Mittal as she is the best Dietitian in Panchkula to serve healthiest diet plans for you. Thus, contact dietitian Priyanka Mittal on +919779217001 or send an e-mail on info@dietitianpriyanka.com and share your queries.
About Panchkula And
Dietitian In Panchkula
Panchkula is a beautiful place to live and to spend a life. Panchkula city is an urbanized planned district of Haryana state. Similarly, Panchkula is located near Chandigarh, Zirakpur, Pinjore, and Mohali. The approximate distance of Panchkula can be 4 Km southeast of Chandigarh. Talking about the population of Panchkula city, it is around 561,293. Moreover, this place gives you a good environment, weather, and busy life. Similarly, there are five towns in the district named Panchkula i:e Barwala, Pinjore, Kalka and Raipur Rani. It is the only hill station in Haryana state called Morni is also in this district Panchkula.
Therefore, if you are staying here in this location Panchkula and looking for the best dietician in Panchkula then there is nothing wrong. Dealing with the busy and hectic schedule you may need a good dietitian who can give you suggestions to take care of your health and body in a better way. Thus, Dietitian Priyanka Mittal serves you with the proven diet plans healthiest tips for fit and active life. Book your appointment now only for getting the best diet tips for a healthy and happy life.
Demand For Nutrition Expert/ Dietitian In Panchkula
There is a vast requirement for the best dietitian and nutritionist in Panchkula. Panchkula is a well-developed and planned city. The people of this city Panchkula is health-conscious, as well as look conscious about leading a healthy life. By consulting and taking suggestions by Nutrition expert can help you to have a healthy and fit life. Consequently, it is found that the rate of obesity is found in 9.5% of adults. And the rate of diabetes is found in 4.9% of adults in this city Panchkula.
Well, and that's how it makes it clear, that in the upcoming time the demand for dietitians will mount more and more in Panchkula. It is found that the demand for the dietitian in this city Panchkula has been grown by 55% from the last few years. This is due to many factors. Thus, if you are the one who wants a perfect body shape then connect yourself with Dietitian Priyanka to get the best health tips from her.
Advantages Of Choosing Best Dietitian In Panchkula
There are many advantages to choosing the best dietitian for yourself. Choosing the best nutritionist can be a first step towards availing the knowledge to related what you are eating and health fitness. Therefore, if you are the one who is looking for the benefits of choosing the best dietitian near Panchkula, here are some of the amazing and nutritional diet plans mentioned here:
The dietitian will make a meal plan for you according to your body.
They will set targeted goals for you.
Provide your best health tips and suggestions.
You will get good and proper guidance for your
A good dietitian will guide you through every step
Types Of Meal Plan We Provide
Firstly, there are a variety of diet plans that are required according to health, disease concern, and body.  You need to change your meals according to your health problems. A dietitian can help you do this. Therefore, if you are facing any kind of health issue then you should consider a dietitian and they can give you good health tips according to your health issue. Thus, here is a list of the best diet plans that are given  below by Dietitian Priyanka:
Healthy Meals for treating Cancer
Diabetes Management meal Plan
Diet Plans for a Dialysis Patient
Detox Diet
Balanced Diet for Liver Detox
Why Dietitian Priyanka Mittal Is The 
Best Dietitian In Panchkula?
Priyanka Mittal is the most renowned and trusted dietitian and nutrition expert in Panchkula and in other Cities. Because she only serves proven and healthy diet plans and healthy suggestions which are the best for every client.  You may find many dietitians or diet consultants around you which claims to provide you with the best services but choosing the best one can be really challenging for you in this city Panchkula. Therefore, to make it easy for you, we suggest you choose, Priyanka diet clinic and avail the healthiest diet tips.
So, connect yourself with us and avail of the best diet plans. Dietitian Priyanka is really a nutrition master in serving excellent diet plans and health tips for better health and fitness. Moreover, you can get online counseling if you live far away or don't have time to visit our clinic.  Furthermore, we offer the best nutrition services for every health concern like weight gain, weight loss, pregnancy, cancer, thyroid, diabetes, hypertension, liver diseases, kidney problems, heart problems and many more. Thus, connect with us and stay healthy and fit forever.
Thus, here are some important which makes it clear for choosing Dietitian Priyanka as the top dietitian near Panchkula
She provides the healthiest meal plan for you.
Also, she provides vivid types of meal plans according to the person's health issues.
Thus, dietitian Priyanka will help you at every step to achieve better health goals.
Time To Refresh & Detox Your Body With Healthiest Diet By The  Best
Dietitian In Panchkula
Are you the one who wants to lose weight without doing any workout? Dietitian Priyanka Mittal is here to serve the best nutritional solution for healthier and quick weight loss. Her nutritional solutions are highly proven and uniquely customized for improving our body's health. Similarly, if you're looking forward to following the healthiest trends and fitness goals dietitian Priyanka has the best remedies for you. Moreover, her exceptional and healthiest diet plans will help to detox all the impurities in your body and will promote better functioning in every system in a healthy way. Therefore, contact our best dietitian now only to get healthiest solution for a healthy life. Hence, her diet plan helps a person to lose weight, to gain weight, post-pregnancy weight loss, hypertension, and many more.
Contact Details
Name – Priyanka Mittal
Address – Panchkula Haryana
Phone Number –  +919779217001