Best Time To Drink Detox Water For Weight Loss – Detox Water is quite a common name these days. It is infused with water with some fruits/vegetables. However, we are going to discuss all the information regarding detox drinks and especially "Best time to drink detox water for weight loss".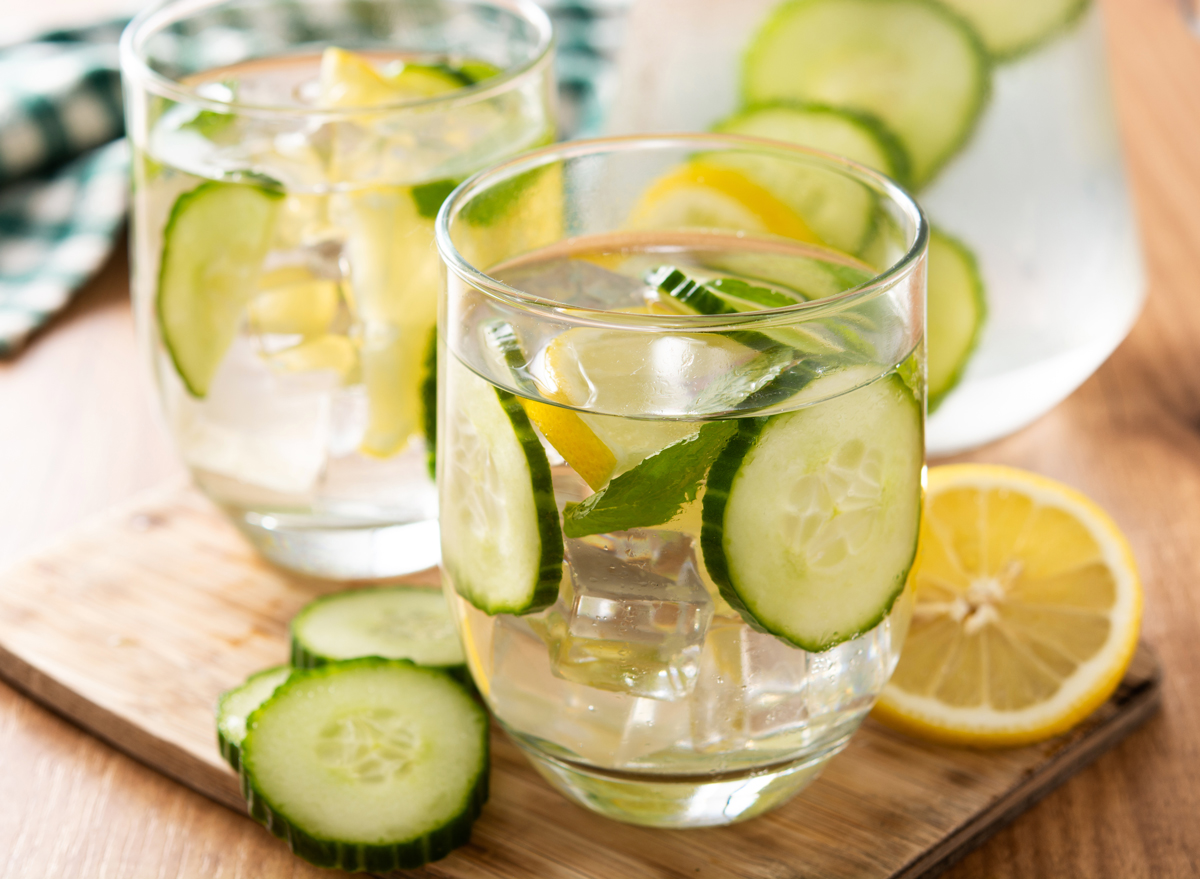 Generally, water is a vital part of our functioning as 70% of our body constitutes water. There are hundreds of medical benefits of having plenty of water. A person needs at least 6 liters of water as per daily requirements.   The process of detoxification is quite natural and has been done efficiently by the body automatically. However, changing lifestyles can adversely affect this process. First of all, let's start with a simple question
What are detox Water Drinks?
An infused drink comes in different flavors. There are tonnes of flavors in detox water made from fresh fruits, vegetables, herbs, etc. It can also be referred to as fruit-flavored water or fruit-infused water. The best thing about detox water is that it is easy to make and can be customized as per requirement. It has few calories and is used in many weight loss plans. Following is the list of health claims regarding detox water-
First of all, detox drinks facilitate Weight loss.

Secondly, it is the best and easy way for toxins removal.

Detox drinks can help balance the pH of the body.

Also, it Helps in improving the digestive system and metabolism. 

Moreover,  detox water can help boost immunity. 

It helps in Improving mood swings.

Detox water helps in Increasing energy levels. 

Lastly, detox water is good for the skin. 
Easy Steps To Make a Detox Drink at Home
Chopped the ingredients for your choice.

Add hot/cold water to it. 

The more you add ingredients, the stronger the will be the flavor. 

Leave the infused water in the fridge for 1-12 hours as per your preference. 

You can also crush the fruits/vegetables to quickly release the flavors. 
Some Examples of Detox Water Combinations –
Even though it is quite easy to make, you can customize detox drinks as per your favorite fruits or taste. There are popular drinks that you can make in just a few minutes. 
Apple and Cinnamon

Strawberry and basil

Lemon and lime

Orange and lemon

Grapefruit and rosemary

Watermelon and mint

Lemon and cayenne pepper

Blackberry and orange

Lemon and ginger

Cucumber and mint
Detox Water for Weight Loss
Detox water is rich in antioxidants, vitamins, minerals, and other nutrients It has many benefits for having detox water early in the morning. Having detox water for your own choice helps in the effective detoxifying process of removing toxins from the body. The metabolism helps in burning extra calories and improves the whole digestive system. However, there are top detox drinks specifically for the best results in weight loss- 
Cucumber and Mint detox water

– This detox drink is easy to make and has easily available ingredients. It is loaded with sodium, vitamin K, C, potassium, etc. is the best drink for weight loss. 

Lemon and Ginger water –

Lemon is rich in antioxidants and vitamin C which is good for boosting metabolism and ginger on the other side helps in suppressing the appetite. 

Watermelon and Mint Water –

Easy to make and tasty detox drink that is also rich in beta carotene, vitamin C, B1, B6, potassium, magnesium, etc. A low-calorie drink helps in improving metabolism and is good for weight loss. 

Apple and Cinnamon Water –

Apples are a good source of antioxidants and help in boosting immunity. And Cinnamon helps in improving immunity and brain function. It is quite easy to make and helpful in the weight loss journey. 
Best Time To Drink Detox Water For Weight Loss
Want to shed some extra kilos? Then Detox water can be helpful. It facilitates the proper functioning of our digestive system. Metabolism is important for weight loss and for maintaining good metabolism helps in promoting weight loss.  Also, the best time to have detox water is early in the morning. There are plenty of reasoning supporting the statement of "drinking detox water early in the morning" – 
It helps in releasing toxins from the body as your stomach is empty in the early hours.

Just drinking 1 cup of detox water first in the morning, can increase the metabolic rate by 24%.

It helps in increasing absorbing the nutrients faster. 

Also, it helps in preventing stomach acid, acid reflux, and heartburn.

Detox water is good for your kidney and bladder. 

At last, detox water is good for strengthening the immune system. 
Conclusion
We hope you learned all about detox water and the "best time to drink detox water for weight loss". But one should understand that detox water is not a miracle thing but works as a supplement with the weight loss diet. One should understand the limits of having detox water and focus on a balanced diet for effective results.  So, stay hydrated and stay healthy!