South Indian Diet Plan For Weight Loss – South Indian food is not only tasty but filled with the goodness of nutrients and probiotics. In this blog, we are covering a simple yet effective south Indian diet plan for weight loss. So, if you can't control the craving for your favorite south Indian food such as idli, sambar, or vada, then don't worry now you can enjoy your favorite meal.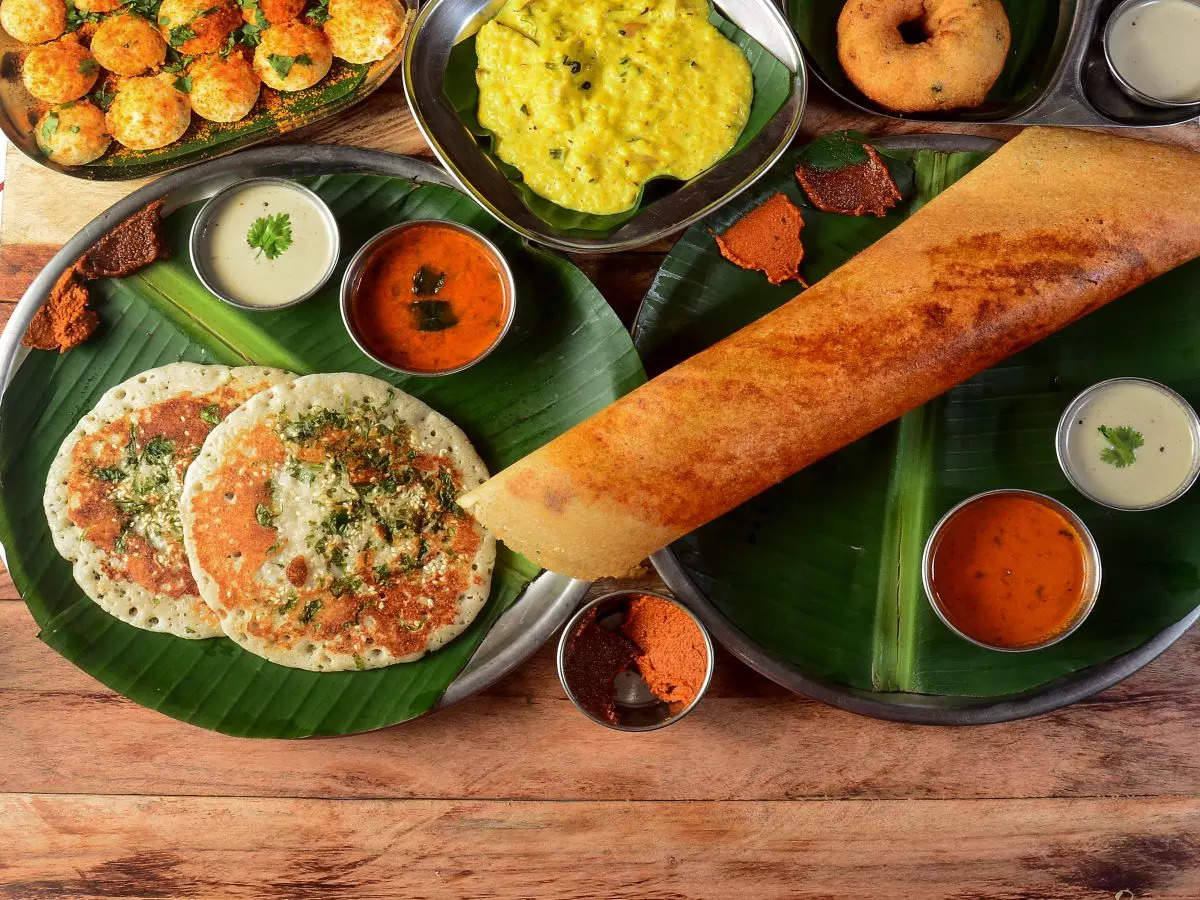 It is quite difficult to find the best diet plan for weight management. Usually, people understand the word "diet" as constricting from eating but it is not the case. The diet helps in planning what you are going to eat and remains in a calorie deficit for losing extra pounds. We hope you find the best diet plan consisting of south Indian dishes for your weight loss. 
How To Find the Best Diet Plan For Weight Loss?
The most important question and vital part of designing a diet plan. Rather than going for restricting ourselves from eating, we will focus on healthy eating but on a calorie deficit. This is because it helps in sustaining the long-term goal of a fit and healthy body. So, let's start with a simple definition of a healthy weight loss diet.
A weight loss healthy diet includes a balanced diet of all the basic nutrients such as carbohydrates, fibers, vitamins, protein, fat, and other trace elements. But there are other elements that make a diet an effective weight loss diet, such as-
Timely eating habits

Home cooked meal

Away from canned/frozen food items

Less use of oil and sugar

Less spicy food

Daily workout session
South Indian Diet | Low-Calorie Yet Delicious Dishes
South Indian cuisine is filled with fermented food which has many nutritional benefits. First of all, the south diet is easy to digest. Secondly, it has a high nutritional value and is good for gut bacteria. A south diet is made with coconut oil which is quite beneficial for our gut. Also, coconut water is beneficial to electrolyte balance in the body. Now, coming to the famous south dishes like idli, uttapam, dosa, etc is low in calories but rich in vitamins. Moreover, the south diet is a good source for boosting immunity. 
In addition, south Indian food usually used buttermilk which is a good source of vitamin B12, protein, probiotics, calcium, and potassium. South Indian dishes contain lentils, brown rice, and coconut. A typical south Indian dish contains 186 calories, 7.4g protein, 33.7g carbohydrates, 5.7g fiber, and 2.3g fat. Also, south cuisine includes vegetables, whole grains, low-fat dairy products, nuts, legumes, and many more. Most of the dishes are either fermented, steamed, or boiled. So, it is quite clear that the south Indian diet is ideal for weight loss. 
South Indian Diet Plan For Weight Loss
Now, let's take a look at the detailed diet plan consisting of south Indian –
Start the morning with 
Either take Lukewarm water with mine, ginger, & honey

Or cinnamon or fenugreek lukewarm water

Or coffee or tea without sugar
Breakfast 
There are different recipes that you can choose for breakfast-

2 Ragi dosas/idlis with chutney/sambar 

Or 2 appam/idiyappam with sambhar

Or upma with quinoa 
Snacks 
Unsalted or roasted nuts

Buttermilk ( 1 cup)

1 cup of Fruits (any seasonal) 

Green tea with multigrain biscuits
Lunch
2 chapatis with lentils and salad

1 bowl of coconut rice with cabbage poriyal 

1 bowl of curd rice with seeds

2 chapatis with lenticels and salad
Evening Snacks
1 cup of tea/coffee without sugar

Adai or kozhukatta (2)

1 bowl of poha 

Green tea with multigrain biscuits 
Dinner 
Oats Porridge with Vegetables 

2 wheat chapatis with lenticels and salad

1 cup of brown rice with grilled fish and salad
What are the Best South Indian Foods for Weight Loss?
Here is the list of the best in south Indian cuisine for weight loss. 
Idli –

1 idli contains approx. 39 calories and has no fat. The best way to start a day is with highly nutritional fermented food made from urad dal.

Appam –

It only contains 120 calories and is beneficial for preventing heart problems. 

Rawa Dosa –

Rawa dosa is made from dale & rice batter. A highly nutritional dish yet delicious dish.

Upma –

It has only 150 calories and is filled with the goodness of protein. Upma is the best combination of healthy, delicious, and light breakfasts. 

Black Coffee and Spiced Buttermilk –

A low-calorie drink black coffee and spiced buttermilk have many digestive properties. 
However, Before starting a south diet plan for losing weight, one should include at least 35 minutes of daily workout. Physical exercise plays an important role in losing weight. You can choose any physical exercise for your choice. 
Conclusion
At last, hope you get all the information regarding the "South Indian Diet Plan for Weight Loss". So, start your south Indian diet plan today and stay fit and healthy.  However, if you want a customized diet plan for yourself, then reach out to Dietitian Priyanka Mittal today!