Top Anti-Aging Food To Keep You Young
Top Anti-Aging Food To Keep You Young – Everyone wants to look young nowadays. Only a few people know that diet has a huge impact on your health. If you want a healthy skin then you must know about top anti-aging food to keep you young. Now you have the opportunity to contact the popular dietitian Priyanka who guides you with the best tips for healthy skin.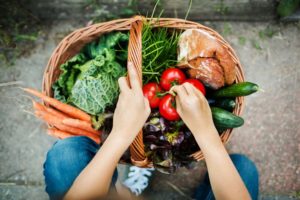 Dietitian Priyanka is one of the leading professional nutritionists in the city. She is one of the famous nutritionists which prefers by most of the people. So if you are the one who is looking for the best anti-aging foods then just connect yourself with her and avail the best services.
Top Anti-Aging Food To Keep You Young
Growing old is accompanied with dry skin, wrinkles, darkened skin, or blemishes. These problems are not restricted to old people only but young people also have these problems. This is due to the busy lifestyle we are living where we do not take care of our diet and skin. But now no need to worry as here we have the best tips to keep your skin healthy and young. These tips are:
Antioxidant Rich Food
You should include the meal which is rich in antioxidants. It includes fruits and vegetables. They remove the harmful free radicals from the blood which may lead to many serious diseases like heart ailment and cancer. The fruits that you should eat are pomegranate, pineapples, blueberries, figs, avocado, and watermelon. They all are rich in antioxidants which prevent the process of oxidants. The vegetables you should include is tomatoes, Brussel sprouts, spinach, broccoli, sweet potatoes, salmon,  and mushrooms.
Spices
You have to increase the intake of spices in your diet. Add spices like turmeric, cumin, basil, fennel seeds, etc which prevents the oxidative damage to the cells.
Kiwi
To prevent the fine lines and wrinkles on the skin, consume kiwi regularly. Per 100 grams of this fruit contains 154% of vitamin C which is almost twice that of oranges and lemons.
Green Tea
If you will drink three cups of green tea daily then that will increase the longevity of cell life. You can dab green tea bags on the skin for a young refreshing look.
Nuts
It is suggested to include nuts in your daily diet. They improve brain activity and keep it active. This keeps your body active and prevents any kind of wrinkles.
Red Bell Pepper
Red bell peppers are loaded with antioxidants which help in anti-aging. They contain powerful antioxidants called carotenoids. Carotenoids are the plant pigments which are responsible for color in fruits and vegetables. It has anti-inflammatory properties which may protect the skin from sun damage, environmental toxins, and pollution.
Papaya
It is a delicious fruit which is also rich in antioxidants, minerals, and vitamins. These nutrients help to minimize the appearance of wrinkles and fine lines and also improve the skin elasticity. This fruit includes:
B vitamin
Phosphorus
Magnesium
Vitamin A, C, K, and E.
Calcium
Potassium
This wide range of anti-oxidants in Papaya may delay signs of aging and fight free radical damage. This fruit also contains an enzyme called papain which provides from fine lines and wrinkles.
Sweet Potatoes
Beta-carotene is the antioxidant which is responsible for the orange color of the sweet potato which is converted to vitamin A. Vitamin A help to restore skin elasticity, youthful-looking skin, ultimately contribute to soft, and promote skin cell turnover. It is also a great source of vitamin E and C.
Conclusion
Dietitian Priyanka is the top class nutritionist who is an expert in her field. Her diet plan is famous to cure many problems like diabetes, weight gain, obesity, heart problems, high blood pressure, and many more. She also provides the top anti-aging food to keep you young. You can visit our official website in case of any further query.