Best Dietitian For Liver Problem In Chandigarh
Best Dietitian For Liver Problem In Chandigarh – Liver is the most important organ in the human body. Liver should function properly in order to maintain good health. The two main functions provided by the liver are digestion and removal of toxic substances from the body. Many people are suffering from liver diseases nowadays. Taking guidance and help from a dietitian will help you in getting rid of the liver problem. Priyanka Mittal is the best dietitian for liver problem in Chandigarh.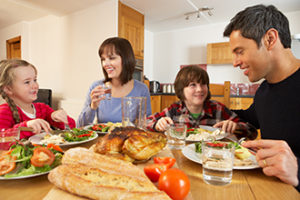 There are different types of liver problems such as hepatitis, cirrhosis, liver tumors, etc. The major causes of these liver disorders include excessive alcohol consumption, infection, direct blood to blood contact, sharing of infected needles, reaction to certain medications, and so on. Dietitian Priyanka Mittal will give you the best health advice and tips for dealing with liver problems. To know more details, just call at 09779217001 or you can send us your queries at info@dietitianpriyanka.com.
About Liver Problem
Liver problems are very common nowadays. These can be prevented by maintaining a healthy diet plan and reduce extra alcohol consumption.
Some of the most common types of liver problems include
Alcohol-related liver disease
Non- Alcoholic fatty liver disease
Hepatitis
Hemochromatosis
Primary Biliary Cirrhosis
Main Symptoms Of Liver Problem
The main symptoms of liver problems include
Feeling of tiredness all the time.
Loss of appetite which leads to unnecessary weight loss.
Loss of sex drive.
The appearance of yellow skin and whiteness in the eyes that are the signs of jaundice.
Abdominal pain and swelling.
Dark urine color and pale skin color.
Feeling of nausea and vomiting.
The tendency to bruise easily.
Top Causes Of Liver Problem
There are many causes of the liver problem.
Infection
There are a number of viruses and parasites that affect the liver organ. The viruses are spread through contaminated blood, food, and water. It can also be spread through close contact with a person who is infected. The common types of liver infection are hepatitis viruses such as Hepatitis A, Hepatitis B, and Hepatitis C.
Abnormal Immune System
When the immune system of the body gets harmed, then the liver organ gets affected. These diseases include Autoimmune Hepatitis, Primary Biliary Cirrhosis, and Primary sclerosing cholangitis.
Genetics
Genetics also become a reason for developing liver diseases. When an abnormal gene is inherited from any one of the parents, then these diseases may occur which results in liver damage. The genetic liver diseases include Hemochromatosis, Hyperoxaluria, Oxalosis, Wilson's disease, Alpha-1 antitrypsin deficiency, etc.
Why There Is Need Of The 
Best Dietitian For Liver Problem In Chandigarh

?

The dietitian plays a very important role in the treatment of a liver problem. A registered dietitian will suggest a healthy diet and eating plan for liver patients. Firstly, he/she will analyze the present health condition of the patients and also examine their food eating habits. The key role of a dietitian is guiding and helping people by providing a suitable diet plan according to their health conditions.
Dietitian Priyanka Mittal:
Best Dietitian For Liver Problem In Chandigarh
Dietitian Priyanka Mittal is one of the famous nutritionists and dietitians in Chandigarh. She is an experienced and well-qualified healthcare professional and has more than five years of experience in the field of health and nutrition. Priyanka Mittal is having a degree of M.Sc and M.Phil in food and nutrition. She makes necessary changes in your present diet plan and regulates your diet.
Some unique points of Dietitian Priyanka Mittal's are as follows.
She is the best dietitian and will improve your health in a significant way.
Major dealing areas are Chandigarh, Panchkula, Zirakpur, and Mohali.
Online guidance and health tips are also provided by us.
Makes the best diet plans for her patients.
So, if you are the one who is facing liver problems in your life and are searching for the best dietitian for a liver problem in Chandigarh, then feel free to contact us anytime.
Contact Details
Name – Priyanka's Diet Clinic
Address – SCO-2463-2464, 2nd Floor, JW Marriott hotel Lane, Near Dr. Ashok Sharma's cornea center, Sector-22 C, Chandigarh
Phone – +919779217001, +917988605588