Dietitian For Hypertension
Dietitian For Hypertension – Many people are suffering from hypertension nowadays and they need necessary changes in their diet patterns in order to improve their health. Hypertension is counted among the most common health issues among the people. A dietitian can help you to a great extent in treating this problem of hypertension. If you come up to this page then you must be searching for the best dietitian for hypertension. So we suggest you choose Dietitian Priyanka.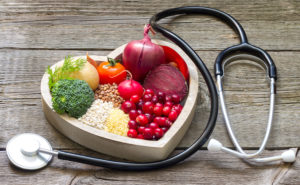 Dietitian Priyanka Mittal is one of the best dietitians in the Chandigarh Tricity. She is the best because she will make necessary changes in your diet plans which will help in improving your overall health. To know more, just call at 09779217001 or you can send us your queries at info@dietitianpriyanka.com.
What Is Hypertension?
Hypertension is generally a name given for high blood pressure. The normal blood pressure range should be less than 120 over 80. It is defined as the chronic elevation of the blood pressure in the arteries. This problem can be sorted out by following a proper diet and healthy eating habits in your life.
How Does Diet And Lifestyle Influence Essential Hypertension?
Hypertension is generally influenced by diet and lifestyle. The people who are suffering from hypertension are generally salt sensitive. This means that people suffering from hypertension cannot eat more quantity of salts in their meals.
Major Risk Factors Of Hypertension
The major risk factors that can cause hypertension are as follows.
Stress – Taking too much stress can contribute to more chances of high blood pressure. When you feel emotional discomfort, then your bodies react by releasing stress hormones namely adrenaline and cortisol. The stress hormones released in your body are responsible for increasing the blood pressure.
Drinking Too Much Alcohol – Excess intake of alcohol can also increase the chances of hypertension. It can also invite many other health problems like heart failure, stroke, kidney diseases, etc. It is better to limit your alcohol consumption for reducing the risk of hypertension.
Being Overweight – The people who are overweight or suffering from obesity have more chances of getting high blood pressure. It is necessary to manage your weight properly.
Sleep Problems – The people who are suffering from different sleep disorders like sleep apnea, breath-holding type of snoring, obstructive sleep, etc. may suffer from hypertension.
Smoking And Tobacco Use – The people who are addicted to smoking and tobacco use usually face the problem of high blood pressure. It is better to quit smoking if you want to get rid of hypertension.
Role Of Dietitian In Treating Hypertension
A right dietitian will surely help you in treating the problem of hypertension by making your diet plan healthy. They will make the necessary changes in your present diet plans and improve them by adding necessary food items in your diet. The basic role of a dietitian is to suggest healthy eating patterns for the people suffering from hypertension. They will analyze the present health condition of heart patients and will accordingly provide a heart-healthy diet for people.
Why Choose Dietitian Priyanka As The Best
Dietitian For Hypertension

?

Dietitian Priyanka Mittal is one of the leading dietitians in the Chandigarh Tri-city. She is an experienced and well-qualified dietitian in the field of health and nutrition. She has done M.Sc and M.Phil in food and nutrition. Dietitian Priyanka has experience of more than five years. You should choose her because she provides quality health tips for heart patients. You can improve your health by connecting with a proper dietitian.

Join your hands with Dietitian Priyanka Mittal and get the desired results by getting rid of hypertension.
Contact Details
Name – Dietitian Priyanka Mittal
Address – SCO-2463-2464, 2nd Floor, JW Marriott hotel Lane Near Dr. Ashok Sharma's cornea center Sector-22 C Chandigarh
Phone – 09779217001