Fatty Acid Problem Solution In Mohali
Fatty Acids Problem Solution In Mohali – Fats that are essential for our health are known as essential fatty acids. If you are among those who are dealing with fatty acid problem solution in Mohali, then we are here to help you deal with this problem. Dietitian Priyanka is one of the famous dietitians of the city and we offer a great aid to our customers who are facing this issue in their health.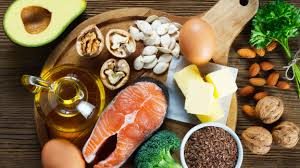 Fatty Acids are very important for you because your body cannot produce them on its own rather than that these acids should be gained by you through your diet. The two essential fatty acids are Linoleic Acid and Alpha – Linolenic Acid. These two are also called Omega-6 and Omega-3 respectively. If you do not know how these acids can produce then we suggest you connect with Dietitian Priyanka to get the best guidance. You can contact at the given phone number 09779217001 or you can email your queries at the email id at info@dietitianpriyanka.com.
About Mohali
Mohali is a city in the Sahibzada Ajit Singh Nagar district in Punjab, India. Mohali along with Chandigarh and Panchkula forms a part of the Chandigarh Tricity. It was earlier a part of the Rupnagar District. Mohali is becoming an IT hub in a fast way. The population of Mohali is about 176,170. People nowadays are not living a healthy lifestyle as everyone is very busy due to work schedules. Everyone should take their health seriously for staying healthy.
Role Of Fatty Acids In Our Body
Fatty Acids play an important role in your body. These acids are a major source of energy in your body. The most important facts are those fats that our body cannot make and our diet should contain those fats eventually.
Some points that show the importance of fatty acids are listed below
Fatty Acids are very closely related to treating inflammation in our body. This inflammation is a result of an infection or any swelling in our body parts.
These acids provide the building blocks for your body.
They are the source of energy for our body in the case when glucose or any form of sugar is not available in our body.
Unavailability of fatty acids in your body can make you prone to various health problems such as abnormalities in the liver and kidneys, decreased immunity and skin dryness.
Regulate Oxygen Use and energy production in the body.
Helps in blood formation.
Increase your immunity power in fighting against any infection.
Ensures adequate bone formation.
Helps in getting healthy and glowing skin.
Why You Need Dietitian For

Fatty Acid Problem Solution

?
A Dietitian is needed to provide dietary advice for the healthy living style. Many people are dealing with the fatty acid problem in their life as they are not consuming a proper diet with the help of which they can gain fatty acids.
Some specific roles of a dietitian in dealing with this fatty acid problem solution are  as follows
Identifying Nutrition Problems and checking the status of a person's diet.
Developing Diet plans in accordance with the person's health at present.
A key role of a dietician is to train and educate about healthy dietary habits.
A good dietitian will educate you about all the major food sources that are rich in fatty acids such as fish, seafood, soyabean oil, corn oil, olive oil, canola oil etc.
Priyanka Diet Clinic:

Best For Fatty Acid Problem Solution In Mohali
Dietitian Priyanka is one of the best dietitians of the tricity. We offer the best dietary information to our clients while proper assessment of their eating habits.
Some of the unique points of Dietitian Priyanka are as follows
Well, experienced in the field of Food and Nutrition.
Provides proper guidance about health habits.
You can also book your appointment online.
One of the most reliable and trust-worthy dietitians in the city.
Conclusion
We hope, we have provided you all the details and information regarding the fatty acid problem solution in Mohali. For more, feel free to contact us anytime.