Diet Chart For Weight Loss For Men
Diet Chart For Weight Loss For Men – Staying healthy is important for every person. In the present day, staying fit and active have become a trend for everyone. And, everyone men and women are rushing to get the fit and healthy body by weight loss. But, only gyming and exercising is not the solution to get that desired masculine shape and health. It is compulsory to understand that a nutritious diet is also compulsory for good health. And, if you are looking forward to weight loss in a better way then you need to contact Dietitian Priyanka because she has the best Diet Chart for Weight Loss for Men.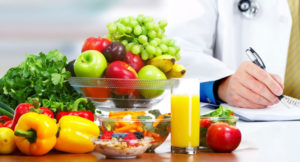 Dietitian Priyanka is one of the leading dietitian and nutritionist in Chandigarh, Panchkula, Mohali, and Punjab in other location too. She carries more than 6 years of professionalism in the nutrition and weight loss field. She is a trusted dietitian for weight loss for men.
So, if you are tired of going to the gym and skipping meals for weight loss. Then, contact Dietitian Priyanka to get the best diet chart for weight loss for men. Give a call on 917814012767 or you can easily mail her on info@dietitianpriyanka.com.
Let's move forward and see what kind of do's and don'ts are there in Dietitian Priyanka's diet chart for weight loss for men.
Consume More Spices In Your Diet
Salts and hot spices are good sources to burn calories and fats in the body. Dietitian Priyanka says that for an Indian man it is compulsory to consume Spices in the diet for weight loss. Black pepper, Ginger, Cinnamon, Chili powder is a good source for burning fat. Add or sprinkle some of these ingredients in your meals for weight loss.
Add Weight Loss Foods In Your Meal
Weight loss foods include nutritious vegetables, fruits, nuts, and other nutritional supplements. Fruits like apple, kiwis, melons, plums, grapefruits, and berries are really good weight loss. Vegetables like carrots, pumpkin, avocados, cauliflowers, broccoli, spinach, and green leafy vegetables are the best source of nutrition and weight loss. Crabs, salmon, chicken, boiled eggs, sprouts, legumes, brown rice, peanuts, sunflower seeds, and almonds contain a good and high source of nutrition which will boost immunity and energy level of your body. And, these foods will help to lose weight in an easier way.
Try Different Physical Activities
Try to do Yoga and cardiovascular exercises for fast weight loss. Go for a brisk walk, go swimming and running it will help to burn your belly fat and will improve the mass of your muscles and body. Pushups, crunches, and squats are also beneficial exercises for weight loss that you can try out.
Meal Plans
Dietitian Priyanka has varieties of meal & diet plans for every patient. She says that for losing weight it is not necessary to skip meals. It is important to consume every meal in a proper proportion at a particular time.
Like, for morning snack you can have hard boiled eggs and oranges or you can have granola bars, smoothies and cucumber slices with hummus. For lunch, you can have tofu salad, brown rice with salmon and carrots or you can have a green salad with a grilled chicken sandwich and you can have green chicken salad with avocados and baked beans.
In evening snack you can have dark chocolates, mixed nuts, oats poha, sprouts, mixed fruit oatmeal, and carrot- ginger soup. Thus, in dinner, you can have chicken and corn soup, ginger chicken noodle soup, tomato- garlic boiled lentil salad with mashed potato, grilled salmon or veggie omelet and roasted chicken and vegetables.
You can also try other recipes for weight loss. You can drink low-fat milk, green tea and boiled water with lemon for weight loss. Well, Dietitian Priyanka's Diet plans are really effective for better nutrition and weight loss.
Try this amazing diet plan by Dietitian Priyanka and get that desired shape and body. Don't just wait to think more get up and try it now and you'll notice best results in a week or two. To know more, you can Dietitian Priyanka regarding any query.
Contact Details
Name – Priyanka Mittal (Best Nutritionist & Dietitian In Chandigarh)
Address – SCO-2463-2464, 2nd Floor, JW Marriott-Hotel Aroma Lane (Near Dr. Ashok Sharma's cornea center) Sector-22 C Chandigarh
Phone – +917814012767