Best Diet During Pregnancy
Best Diet During Pregnancy – It is very important to maintain a healthy diet during pregnancy. If you are pregnant then no need to worry as Dietitian Priyanka is here to help you. She will tell you the best diet during pregnancy which helps to keep you and your baby healthy and fit. So hook up yourself with her and get the best tips to maintain a healthy diet.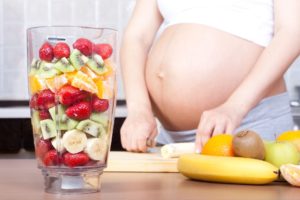 Nutritional Priyanka is one of the best and popular health consultant. She is an expert in her field and helps the people by her meal plan. Now you have the opportunity to get the best tips from her online also. So no need to worry get in touch with her from anywhere and get the guidance about any health issues.
Best Diet During Pregnancy
Your body needs additional nutrients, minerals, and vitamins during this time. During the 2nd and 3rs trimesters, you may need to consume 350-500 calories daily. If you will not take the meals which are good in nutrition then it may affect your baby's development. The healthy meal plan helps you and your baby to remain healthy. It also helps you to lose your post-pregnancy weight very easily. So here is the list of foods that you should add in your meal plan.
Dairy products
You should need to consume extra calcium and protein during pregnancy to meet the needs of the growing fetus. There are two types of high-quality protein that dairy products include and are whey and casein. These products are the best source of calcium which provides the high amount of various B vitamins, phosporus, zinc, and magnesium.
Yogurt is the best product which is very essential for the pregnant women. It contains more calcium than other products. You can also take probiotic yogurt if you have lactose intolerant. These probiotic supplements may reduce the risk of vaginal infections, allergies, gestational diabetes, and preeclampsia.
Fruits And Vegetables
They contain many nutrients, folic acid and vitamin which are especially very important for the pregnant women. Pregnant ladies needs at least 70 mg of vitamin C daily which you can consume from oranges, honeydew, and grapefruits and from vegetables like broccoli. brussel sprouts, and tomatoes.
0.4 mg of folic acid is recommended per day in order to prevent neural tube defects. Green leafy vegetables, legumes such as lima or black beans, veal, and black-eyed peas are the rich source of folic acid. You should consume 4 or more servings of vegetables and 2-4 servings of fruit daily.
Legumes
These are the excellant plant based sources of calcium, protein, folate, fiber, and iron. They all are very important for the growth of baby and body during pregnancy. The foods that comes under the legumes are peanuts, soybeans, chickpeas, lentils, beans, and peas.
Most of the pregnant women are not consuming enough folate. It is one of the B-vitamin (B9). Folate is very important for the health of fetus and mother during the first trimester. If you will consume less amount of folate suring this peroid then it will increse the risk of infections and diseases later in life to the child.
You can consume legumes as they are considered as the rich source of folate. They are very high in fiber, iron, potaum, and magnesium.
Sweet Potatoes
These are rich source of beta-carotene. The beta-carotene is the plant compound that converts into the vitamin A in the body. For the essential growth as well as the for the differentiation of cells and tissues, vitamin A is very important. It is also very important for the healthy development of the fetal.
You should increase your vitamin A intake by 10-40% during pregnancy. Along with this, you should avoid very high amount of animal based sources of vitamin A which may cause toxicity if taken in excess. Beta-carotrene is considered as the very important source of vitamin A in pegnant ladies. Sweet potatoes are the rich source of vitamin A. They contain fiber, which may reduce blood sugar spikes, increases fullness, and improves the digestive health and mobility.
Breads And Grain
These are the main sources of carbohydrates required by these ladies. They provide the important nutrients like B vitamin, protein, fiber, and iron. From fortified bread and cereals you can get the required amount of folica acid. You should consume 6-11 servings of breads/grains daily.
Conclusion
So now can maintain a good health of you and your baby as now you have the proper knowledge about the best diet during pregnancy. You can contact with the best nutritionist Priyanka who will give you the best tips about how to remain fit and healthy during pregnacny. She will also provide the best meal plan which inlcudes the essential nutrients, minerals and vitamins as required by the body. So get in contact with her and get best tips from the professional. In case of any further query you can visit our official website.