Thyroid Patient Diet Plan – Before we jump to the thyroid diet, it is very important to know and understand the problem of the thyroid. Well, staying in Chandigarh, Zirakpur or Mohali, Are you a thyroid patient? Are you looking for the thyroid patient diet plan? If your answer is yes, here we have a perfect solution for you. We have a perfect diet plan for you which we would love to share with you if you are facing a thyroid problem. Now you don't need to search further for the best dietitian for you. Priyanka Diet Clinic is the best dietitian which can make thyroid person healthy and fit. For more, read below.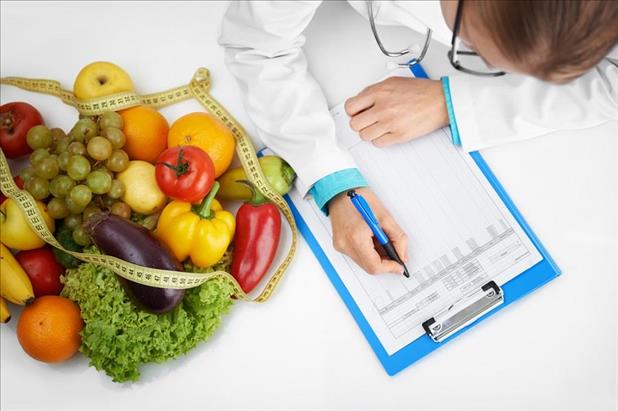 If you are a thyroid patient and looking for the best dietitian for yourself or for your loved ones in Chandigarh, Zirakpur and Mohali city, here you are at right place. There is no other better place than this. You can choose us as your dietitian and we will provide you the best services. To know more detailed information, feel free to contact us anytime by dialing +919779217001 or you can also send us your queries through e-mail @ info@dietitianpriyanka.com. 
[wpforms id="796″ title="true"]
It is very important to choose the best dietitian for yourself or for your loved ones. A good dietitian can help you in many ways but also it can create a problem if they themselves don't have the accurate knowledge. Consulting a dietician is the first step in educating yourself towards the meals which you take. Consult a dietician and avail all the good knowledge regarding fitness and diet.
What Is Thyroid Problem?
Well, if you don't have an idea about Thyroid then here is all the information which you need to know. Thyroid or thyroid gland is basically one of the largest endocrines glands which are present in the neck below the thyroid cartilage. The gland controls most of the body's organ which functions like usage of energy by the body, making proteins and controlling body's sensitivity to other organs. You may face many problems due to thyroid like dry skin, depression, hair fall etc but weight gain is the major problem which has been seen.
So, if you are the one who is facing thyroid health issue and looking for the nutrition solution or diet consultant for your weight loss and health tips, we suggest you to choose us.
Why You Need
Dietitian For Thyroid

?

Losing weight can become much and more difficult for you if you are going through hypothyroidism. It causes a slowdown in your metabolism rate and slow metabolism leads to low energy levels. This is the main reason why you need a dietician for this health problem. Here are some of the points below which says why you need dietician.
A good dietitian helps you by making a proper diet chart for your meals.
They help you in losing your weight.
Provide you best counseling.
A good dietitian insists you and motivates you to eat a healthy diet.
It is extremely important for you to consult your physician or diet consultant for their suggestion regarding the thyroid treatment. Thyroid patients generally have to work harder and pay greater attention towards their food intake. The results are not that quick and that is the reason you need to be aware of your diet.
Why To Choose Us For
Thyroid Diet Plan

?

Priyanka Diet Clinic is the best clinic and in number one position as diet consultant in Chandigarh, Zirakpur and Mohali city. If you are looking for the best diet services, we suggest you connect with us. We will provide you the best knowledge regarding the same. Our basic motive is to make person healthy, fit and disease free. Consult with your dietitian or diet consultant and we will provide you the best result.

For more, feel free to contact us anytime. We hope, we provided you the best information regarding the same. You can also visit our official website.
Contact Details
Name – Priyanka Mittal
Phone Number –  +919779217001