2 Weeks Diet Plan for Weight Loss – We completely understand when a big occasion is knocking on the door and we are just not ready for it. Are you the one who is looking for the best diet plan for yourself to lose weight? Are the one who is looking for the 2 weeks diet plan for weight loss? If 'yes' is your answer, here we have the best solution for you. Now, you don't need to search further for the best 2 weeks diet plan because here we have all you need to know.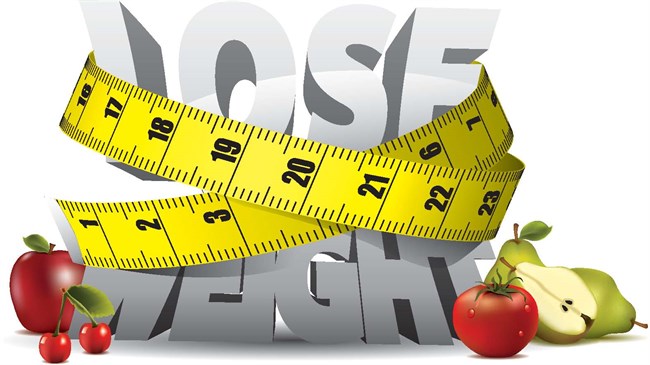 Losing weight with the help of 2 weeks diet plan can be challenging for you but it is not something impossible. The goal can be achievable. And if you are serious enough to get fit well in the waist revealing dress again, then taking this challenge can be fun for you. So, take this 2 weeks challenge. Here we have a perfect 2 weeks diet plan for you which you can follow. The Indian diet plan for weight loss in 2 weeks can be highly effective for you to make you lose the unwanted fats from your body quickly. The dieting and exercise go hand in hand when you want to lose weight.
[wpforms id="796″ title="true"]
So, if you're looking for the best dietitian for any health issues you can Dietitian Priyanka, she carries 6 years of strong experience in the nutrition field. Contact her on- +917814012767 or if you any other question or query you can easily mail her on info@dietitianpriyanka.com. Also, book your appointment and get the desired body goals and healthy lifestyle by her suggestion and diet plans.
Importance Of Weight Loss
Reduces the risk of heart attacks and strokes.
Keeps you away from Diabetes and its complications like blindness and kidney problems.
Release you from back pains and joint pains.
Keeps you healthy and active to live a happy life.
Keeps you away from stress, depression and mood swings
Improves your sleep.
Keep you away from diseases and medicines.
The food that you'll consume will taste better.
You'll get rid of laziness and seasonal allergies.
It will improve your memory and you'll feel more relaxed.
Improvement in skin and body
You'll get away from overeating habits.
Will let you have a healthy and longer life.
To get the perfect desired body goals, you need to keep yourself focused to flow the sweat for a healthier life. And, 2 weeks diet plan for weight loss will surely help you to achieve that toned shape in an easier way by following this simple and easy diet plan for weight loss. So, don't worry just check and these simple steps for weight loss and try them. You'll notice its results in the first week only.
Indian 2 Weeks Diet Plan for Weight Loss
Starting with the first-week diet plan, you need to be sure that it gives a bit strenuous on your body. Because suddenly you will put into a routine in which you are not habituated so it may be a little difficult for you.  However, this diet plan will take care of all the nutritional value and needs of your body.
Morning Drinks
Morning drinks help to cleanse your body and it improves the digestives system. It helps to burn fats from your body too. You are advised to start up your morning with the warm water, 1/2 spoon of pepper and 1 spoon of honey. This drink will provide you energy and boost up your metabolism in the body. So, add hot water to your mornings. Also, you can drink pineapple juice or coconut water which is very beneficial for weight loss.
Breakfast Diet
The research said that having morning breakfast can help you to control overeating habits. It is necessary to have breakfast in the morning to carry work whole day. But, you can skip the pre-breakfast diet in the 2nd week of the plan and make sure that the breakfast which you eat is the most important diet of the day. You can eat
1 bowl of oats with skimmed milk and crushed almonds or 2 chapattis with sour curd
The white part of 2 boiled eggs
A bowl of fruits
Lunch Plan
There are various food options available for healthy lunch. You can try your own healthy recipes for your weight loss. Also, you can go for this meal, it is really nutritional enough for cutting off fats from your body. Moreover, it will give you strength and nutrients to working more in your busy schedules. You can eat your lunch at around 1 pm. And your lunch should include
1/2 cups of salted preparation made with rava and vegetables
1/2 plate of fruit salad made with fruits of your choice except for banana. Add a spoon of apple cider vinegar but no salt.
Evening Snacks
Evening snacks are very important source part of our regular meal. Make sure to eat this healthy evening snack which will boost up your energy level and will also help in weight loss. Your evening snacks refreshment at 4 pm which should include a handful of boiled chickpea or corns with lemon. You can also take a cup of tea without sugar and milk with it. This evening snacks are important.
Dinner Diet
When it comes to dinner, it is important to remember that having dinner at night helps to improve the risk of heart diseases, diabetics and improves our sleep. You need to eat your dinner no later than 7 pm at night. Here are the food items which you can include in your dinner.
1 bowl of fresh vegetable salad which is prepared with the Broccoli, carrots, cabbage, and cauliflower along with the white of a boiled egg.
Last Drink of The Day
Last Drink before sleep will help to reduce stress levels, headaches improve mood swings and balance the weight of the body. The last drink of the day should be taken 1 hour before going to bed. You can add 1 spoon of Aloe Vera Juice and 1/2 spoon of cinnamon powder with the 1 glass of warm water. This drink will boost your metabolism rate and will help to improve your digestion level.
This diet routine will surely help you lose the extra body fats from your body. You can take this 2 weeks challenge and get you're your desired shape.
How this Diet Plan is Helpful?
Well, the diet plan is beneficial because it helps to balance your eating habits and food consumption of your body. This plan will help you to avoid unusual eating habits and eating foods which can bring more fats and sugar in your body. It is really necessary to follow a strict diet plan. It makes easier for you to get the desired goals in a faster and better way. Also, it will help you forget meal planning and overeating habits.
It will help you to learn portion control while eating different meals. And, each of these meals contains rich and good nutrients which will ensure you get properly balanced nutrients in your as well as weight loss in an easier way. this is the best way for 2 weeks diet plan for weight loss and can help your body to adapt some good calorie products. Dietitian Priyanka is the best dietitian who can give you the best tips for the 2 weeks diet plan for weight loss session.
Other Steps to Lose Weight
Drink more and more water. It will help to burn calories and it will cut toxic substances and fats from your body. At least drink 8-9 glasses of water in a day.
Try to cook for yourself. It will help to build your focus on cooking as well as achieving desired body goals.
Try to add chilies and spices in food, it helps to burn calories.
Shop healthy and nutritious vegetables, fruits and nuts for yourself. Avoid buying fried foods and sugary candies
You can try new recipes, for a change.
Go for aerobics, cycling, and yoga. It will improve memory and will keep flexible and fit.
Have 8 hours of good sleep.
Most importantly, losing weight helps you to have a better and healthier life. It keeps you away from thousands of harmful problems. In short, weight loss blesses you with tons of healthier benefits for you and your life. We hope, we provided you the best information regarding the 2 weeks diet plan to lose weight. This diet plan can be very beneficial to you. This can help you reduce so much of calories. So start it today and you will see the result yourself. So, if you are want to know more or if you have other queries you can contact us anytime or you can visit our website anytime.
Contact us:
Name: Dietitian Priyanka
Address: SCO-2463-2464, 2nd Floor, JW Marriott-Hotel Aroma Lane (Near Dr. Ashok Sharma's Cornea Centre) Sector-22C Chandigarh
Phone Number: +917814012767