Kids Healthy Diet Plan
Kids Healthy Diet Plan – If you are a parent then we can understand your problem and familiar with the struggle of making your fussy child gulp down a  glass of milk, eating healthy vegetables, push them to eat fruits, and many other healthy things. Are you the one who is looking for the kid's healthy diet plan for your kids? If your answer is yes, here we have a perfect solution for you. Now you don't have to search further. Parents have to go through a lot to make their kids eat healthy food. So, here we have a top kid's healthy diet plan for you which you can choose.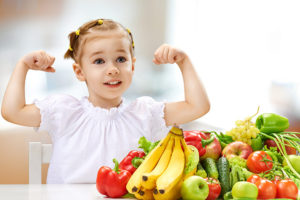 Being a parent can be one of the biggest challenges that anyone can face. If you are also the one who is struggling to be a parent and looking for the kids healthy diet plan then here we have all the knowledge which you can avail. Now you don't have to worry about their nutrition, vegetables, fruits, milk or enough water in a day to keep their bowel movement strong. Here we have your little one's dietary needs
Tips For
Kids Healthy Diet Plan
Now you don't have to worry about your kid's health anymore. All you need to do is follow these tips and make your kid's life healthy. If you are the one who is looking for the tips then here we have all the knowledge for you. Here are some of the healthy diet plan tips mentioned below for you.
Don't Force
Well, kids quickly get tired of the same food and taste and that can be the main reason why they often only eat half of their main course but still want a  junk or sweets. So, make  sure you prepare healthy and tasty food for your kids.
Get Your Children Involved
Usually, younger kids, in particular, are far more likely to have something they have made themselves. So, we suggest you let them help you cook healthy meals like fishcakes, homemade veggie burger. fruit muffins, healthy smoothies, sandwiches, etc. This will help them to eat healthy and tasty food.
Good Nutrition
Don't make your kids weight and size an issue. You need to help your child lose weight by focusing on good nutrition and avoiding using the diet word. Give them a good and healthy food and make them look fit and healthy. If you eat sensibly and exercise frequently then your child will do the same watching you.
Fruits And Vegetables
You are suggested to add more and more of veggies to your kid's diet plan. They are rich in colored pigments, water, vitamins and minerals and are also good for the sources of fiber, sans high calories. Your child should consume 5 portions of fruits and veggies every day to stay healthy.
Fats And Oil
Fats and oil are an essential part of your kid or teen's diet as they play an important role in the development of your kid's brain, helping them in reaching their maximum growth potential. Fat plays an important part as it used as a fuel and helps the body to absorb the fat-soluble vitamin A, D, E and K. These fatty foods are often associated with overweight, obesity, heart disease and stroke but eating the right fats can provide the body with health benefits.
Milk And Dairy Products
Milk and Dairy products can be a great source of Vitamin A, D, B1, B2 and B12 and minerals particularly calcium. These dairy products can be important for children and adolescents. So, we suggest you add more and more of milk and dairy products in their diet plan.
Conclusion
We hope, we provided you the best information regarding the Kids healthy diet plan. For more details, feel free to visit our official website.