PCOS diet plan – Are you suffering from PCOS? Are you the one who is looking for the best PCOS diet plan for yourself or for your dear ones? If your answer says yes, here we have a perfect solution for you. Now you can have the best diet plan for Polycystic Ovary Syndrome from us. Now you don't need to search further for the best diet plan. Polycystic Ovary Syndrome is a common problem for women who reach childbearing age. You don't need a dietitian or any diet consultant now if you are facing this problem because we have the best diet plan for you.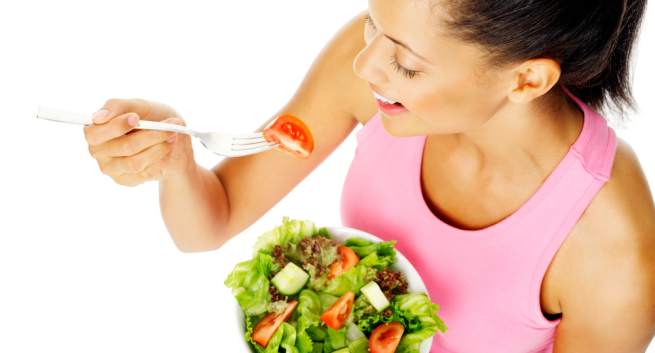 If you are the one who is not aware of PCOS then here you are at the right place. We have answers to all your question. It is a hormonal condition that affects more than 20% of women. The problem not only makes it difficult to get pregnant but also causes other health and skin issues like sudden weight gain, hair loss, or growth of extra hair on the face and body. When it is neglected by the person, it can lead to heart disease and diabetes. A good exercise or PCOS diet plan can help you to lose weight and other symptoms. [wpforms id="796″ title="true"]
Food You Should Include On Your PCOS Diet Plan
Before you start your PCOS diet plan it is very important for you to know what are food items are beneficial for you. If you are not aware of it, here are the food items mentioned below which you should include in your diet plan. Once you are aware of the food items, it will help you to make your own PCOS diet plan.
Green Leafy Vegetable
Green vegetables are always been known for their weight-loss diets. It is rich in iron, calcium, potassium, magnesium, and Vitamins K, C, E, and B. And Vitamin B is very useful if you are suffering from PCOS as it helps in improving the function of your thyroid, the fat metabolism rate, better hormone balance. So, we suggest you add green leafy vegetables to your regular meals.
Fruits
The fructose which is in fruits makes most of the women with PCOS hesitate to eat them. Fruits have many minerals, vitamins, nutrients, and fibers that are good for the body. So, there should be some fruit intake. You can have kiwi, limes, strawberries, cantaloupe, oranges, guava, apples, etc. We also suggest you choose a handful of nuts to neutralize any sugar spike.
Healthy Fats
If you think healthy fats don't go hand in hand then it is a myth. You need to eat some healthy fats which provide the essential fatty acids. The healthy fats may include seeds, olive oil, fish oil, avocado, etc. Healthy fats provide you with vitamin D and B which are food to cure PCOS.
Organic Meat
Managing body weight can be very important for you if you are facing the problem of PCOS. You can add lean meat to your daily diet. Protein spike metabolism can be very helpful to control your weight. So add some organic meat to your diet
Food Which You Should Avoid
Food items like pasta or white rice and starchy vegetables should be avoided.
All dairy products should be avoided.
Caffeine is generally caused problems with fertility in women. So we suggest you avoid it.
All the unhealthy fats.
Alcohol consumption is very harmful to women. It puts women at a higher risk of developing PCOS. So, we suggest you avoid it as well.
These are some of the food items which should be avoided if you are facing a PCOS problem.
These are some of the food items which should be avoided if you are facing a PCOS problem.
Contact Best Dietitian For PCOS Diet Plan – Dietitian Priyanka Mittal
Dietitian Priyanka Mittal is one of the leading dietitians from Chandigarh that offered both online and offline modes for consultants. Priyanka Dietitian has a master's degree in food and nutrition. Also, she worked in the esteemed institute throughout her career. So, if you want a specialist to consult for PCOS. Her diet plan is truly based on healthy eating. She is the true guidance and support that you need for the regulation of PCOS symptoms with a good and effective diet plan. For booking an appointment with Dietitian Priyanka, you can call on the given contact information.
Conclusion
We hope, we provided you with the best information regarding the PCOS diet plan. Choose the right food for yourself and you will see the good benefits on your body. For more information, you can also visit our official website. Stay healthy and fit.