What Should We Eat In Kidney Dysfunction – You may need to change your diet plan completely if you are facing the problem of chronic kidney disease or kidney dysfunction. Are you the one who is facing any kidney problem? Are you the one who is looking for the best diet plan for your kidney? If 'yes' is your answer, here you are at right place. Now you don't need to search further for your kidney diet plan because here we have all the information or knowledge which you need to know.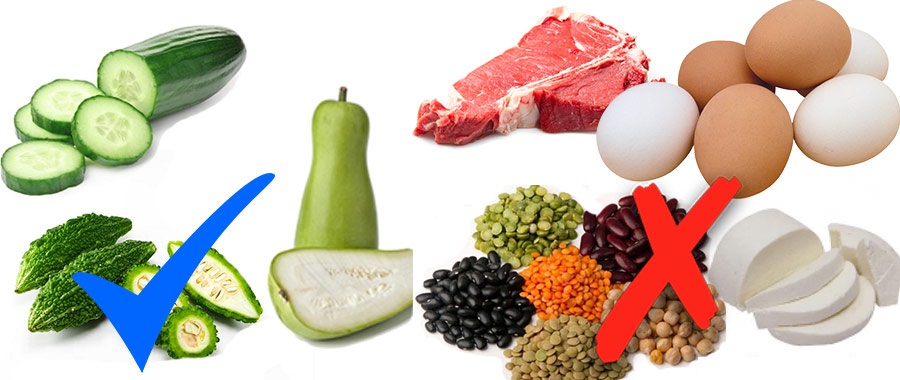 If your kidneys are not working the way it should then you may need to consult a doctor. Your doctor will prescribe you a diet plan with a specific quantity of protein, sodium, and potassium. Keeping a check on your nutrition value is very important for you as by doing this you can prevent your kidney disease or dysfunction from getting worst. So here we have a proper diet plan for you which will help you in any way if you are facing a kidney disease or kidney dysfunction.
[wpforms id="796″ title="true"]
What Is
Kidney Dysfunction And Kidney Friendly Diet

?

If you are the one who is wondering what is kidney dysfunction or kidney-friendly diet plan then here we have answers to all your questions. One of the major reason for kidney failure is due to the build-up of waste material and excess fluid in the body which is caused due to weakness, shortness of breath, swelling, and confusion. So, if you are the one who is facing the problem of kidney dysfunction or if you are trying to protect your kidneys from further damage then here we have a perfect solution for you. You need to limit some of the food items and fluids so that minerals don't build up in your body. But at the same time, it is also important to have a right balance of protein, calories, vitamins, and minerals.
Healthy Diet Plan For Kidney Patients
Here are some of the food items which you need to know to maintain your kidney health. With all the meal plans, including the kidney-friendly diet plan, you can track how much of nutrients you take. Here are the meal plans mentioned below for you.
Calories – Well, your body needs a complete energy from the calories which you eat and drink. And the calories come from protein, carbohydrates, and fats. The exact calories you need to intake can also be dependent on the age, gender, body size and activities as well.
Protein – Proteins are very important for you. It is one of the building blocks of your body. Your body needs protein to grow, heal and stay healthy.
Fat – For your kidney, you also need some fat in your meal plan to stay healthy. It gives you energy and helps you to take vitamins in your food.
Carbohydrates – Carbohydrates can be easiest kind of energy for your body. The healthy carbohydrates include fruits, vegetables. So add more and more of vegetables and fruits in your diet if your kidney is dysfunction. And reduce the unhealthy carbohydrates like sugar, honey, soft drinks, etc.
Add this to your daily diet plans
Apples, cranberries, grapes, pineapples, and strawberries
Cauliflower, onions, peppers, radishes, summer squash, lettuce
Pita, tortillas and white bread
Beef and chicken, white rice
This is some of the best kidney-friendly diet plans which we suggest you follow. This diet plan will help your kidneys from further damage. You can also recommend this diet plan to your friend or family member. You may also consult your dietitian or doctor for more healthy tips.
Conclusion
We hope, we provided you the information regarding the kidney dysfunction diet plan which all you need to know. We hope this article is beneficial for you. For more detailed information, you can also visit our official website.