Dietitian in Gurugram
Dietitian in Gurugram – Living a good healthful life is what every individual wants these days. It's like a dream of every individual to have a healthy and fit life. What we eat and what we do as our physical activity affects the overall health of our body. Food plays a vital role in building our health. So, to live a good life you need to have a diet which is balanced in all nutrients. Dietitians in such cases can be a good medium of providing balanced diets to individuals. Well, if you are in a search for a good Dietitian in Gurugram, Consult Priyanka Mittal for the guidance.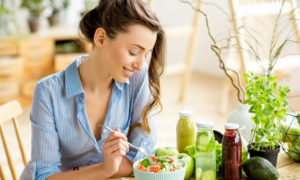 To keep your body metabolism at the correct level it is very important to eat the right amount of nutrition required by your body. Dietitian Priyanka is one of the leading top #10 dietitians in Gurgaon who provides diets suitable for your body type. Her guiding ways are unique and useful for a person to be healthy. So, to get your own personalized diet plans by dietitian Priyanka, call on 09779217001 or email us at info@dietitianpriyanka.com.
Why are dietitians so important these days?
Work is the main reason for the bad health of persons these days. Every individual is so indulged in the work that they forgot about the body requirements. There is no time for rest and no proper nutrients go to the body, this may lead to many health issues such as diabetes, obesity, liver problems, kidney problems and many more. The lifestyle is the major cause. Rather going out, people these days spend their whole day with their mobiles at home or on their workstation. No physical activity with no proper nutrients leads to a bad unhealthy life.
Thus, in these scenarios, a dietitian plays a vital role. A dietitian is the one who can guide you to improve your health with the help of personalized diet plans. One just has to follow the diet chart given to them to get rid of the health problems they are facing. Dietitians are not only for losing or gaining weight, but they can be useful to guide you to fight with many other diseases as well.
What all services you can get from Dietitian Priyanka in Gurugram?
Dietitian Priyanka is one of the best Dietitians in Gurugram who can help you to be healthy and stay fit. You can get online diet services as well from us. Our diet clinic gives treatment for all the health issues you are facing and provide you with the best diet tips that can make you live a healthy life. You can get diet plans for the following –
Weight Loss
Weight Gain
Diabetic Diet Plan
Thyroid Diet Plan
Therapeutic Programs in specific Disorder
Diet Plans for Heart-related issues
Cholesterol related diet plans
Kidney related problems diet plan
Pregnancy and Lactation Diet Plan
PCOS
Diet Plans for Gym Freaks
Cancer Diet Plans
Contact a Good Registered Diet
A good dietitian will examine your present diet plan, your health condition and then provide you with the services. Some top benefits of connecting with a good dietitian are given below.
He or She will identify the eating patterns carefully and will tell you what aspects you have to work on.
Dietitians also provide you with proper emotional and motivational support so that you can work effectively to improve your health.
If you are suffering digestive problems, then the right dietitian can guide you with information about foods you should avoid in your diet.
If a person is obese, a dietitian can help you to lose extra kilos by providing a restricted-calorie diet plan with regular exercise.
For sportspersons also, a dietitian plays a major role. They will make a necessary nutrients full diet plan for having extra energy in your body.
Why Priyanka Mittal is the
Dietitian in Gurugram

?

Dietitian Priyanka is the complete coach for your health having an experience of 5 years in the Nutrition Solutions Industry. Our diet plans only focus on the right form of nutrients required by a person according to the needs. The diet plans by Priyanka Mittal contains no artificial diets or any other supplements. One can get their personalized diet plans, more specifically to cure their health problems as we Dietitian Priyanka gives the disease-specific consultation. All the diet plans you get at Priyanka's Diet Clinic adds nutritional value to your health for the betterment.

You can also visit our blog and can get online diet plans services in Gurugram. Well, if you are really in need of the Dietitian in Gurugram, Priyanka Mittal is the right name for you.
Contact Details
Name – Priyanka Mittal
Address – SCO 12, GF, Amcare Plaza, VIP Road, Zirakpur, Punjab, India – 140603
Phone – 09779217001, 07988605588