Online Dietitian in Bhopal
Online Dietitian In Bhopal – A healthy Diet plays a crucial role in holistic development. Your health depends on the fact what you eat. Eating an unhealthy diet makes your body unhealthy. Many health issues arise due to imbalanced diet plans. So, proper guidance is important. You can consult Dt. Priyanka for this who is the best Online Dietitian in Bhopal. She is an amazing dietitian who has the long term golden experience in the dietitian sector. Moreover, Dt. Priyanka also sees the patient at her diet clinic name Priyanka's Diet Clinic in Chandigarh.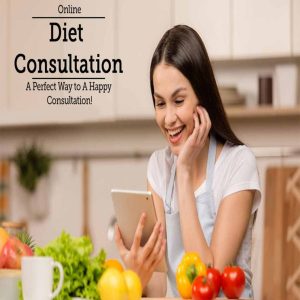 When you know the nutrient importance and how to consume it, at which time to eat and how much, then your healthy journey becomes a little easy. A dietitian can help you to solve your health issues by giving the best nutritional hacks. In the hectic era, no one takes time especially for the body and results are in front of us. 90% of people are facing several health problems and dependant on medication. But balanced diet plans have all the power to cure many diseases without any medicines. You can also maintain a good body shape by eating a healthy diet. If you are looking in Bhopal and looking for the Dietitian in Bhopal, you can contact Dt. Priyanka. She is the leading dietitian in Chandigarh and also provides online Dietary Services in Bhopal.
Get the best diet plans as per your budget and body need. You can at 09779217001 or email us at info@dietitianpriyanka.com.
What to Eat What to Avoid?
First of all, start your day by drinking warm water. This keeps you hydrated all day.
Drink 3 to 4 liters of water every day.
Eat vegetables in your meals. Prefer to eat raw and steam cooked veggies.
Choose fresh fruits to eat instead of fruit juice.
Avoid fizzy drinks and preservatives.
Do not drink alcohol
Say by to smoking
Take good sleep at least 6 to 7 hours daily
Eat home-cooked food.
Cut the bad cholesterol and fat
Avoid Sugar. You can choose jaggery or honey instead of sugar.
Do exercise daily.
For internal peace, do meditation.
Always maintain your positivity and stay motivated.
No junk food
These are some simple habits that can change your lifestyle and keep you fit & fine. For the proper diet plans, and to consult Dt. Priyanka( Online Nutritionist in Bhopal) click here
Online Diet Services by Dt. Priyanka Mittal for Online Dietary Services in Bhopal
Come to Dt. Priyanka, she has all the hacks to maintain your health. Well, she is especially known as the weight loss Dietitian in Chandigarh. Keep yourself fit and consult Dt. Priyanka Online.
Weight Gain
Weight Loss
Diabetic Diet Plan
Thyroid Diet Plan
Therapeutic Programs in specific Disorder
Diet Plans for Heart-related issues
Cholesterol related diet plans
Kidney related problems diet plan
Pregnancy and Lactation Diet Plan
PCOS
Diet Plans for Gym Freaks
Cancer Diet Plans
Choose Dt. Priyanka for your better health
She is a trusted Dietitian in India who provides quality diet plans that has effective outputs.
With the variety of diet meals, she cures many people and also guides them on the importance of a healthy life.
Moreover, her diet recipes are excellent and tasty. This also boosts the client's interest to follow the diet in a proper manner.
Not only Bhopal, but she is also the top Dietitian in India who has excellent work experience.
Now, she runs Priyanka's Diet Clinic in Chandigarh and connected with more than 40000 people across the world.
Priyanka also organizes health camps to help needy people and also teach them the reality of a healthy life.
In the current time, to become fit is not a tough task because of smartphones or online facilities. Likewise, you can also connect Dt. Priyanka Online and get customized diet services.
Now, maintain your health and your family health at your home just by following the Top Online Nutritionist in Bhopal – Dt. Priyanka.
Contact Details
Name – Priyanka Mittal
Address – SCO 12, GF, Amcare Plaza, VIP Road, Zirakpur, Punjab, India – 140603
Phone – 09779217001, 07988605588