Online Dietitian In Ranchi
Online Dietitian In Ranchi – Everyone dreams of having a perfect body, but in reality, it is not easy to remain in shape. It needs dedication, consistency, and most important guidance. That's why we came with the information regarding the Top Online Dietitian In Ranchi, Dietitian Priyanka Mittal. She has over 6 years of experience and provides consulting service in both online and offline modes.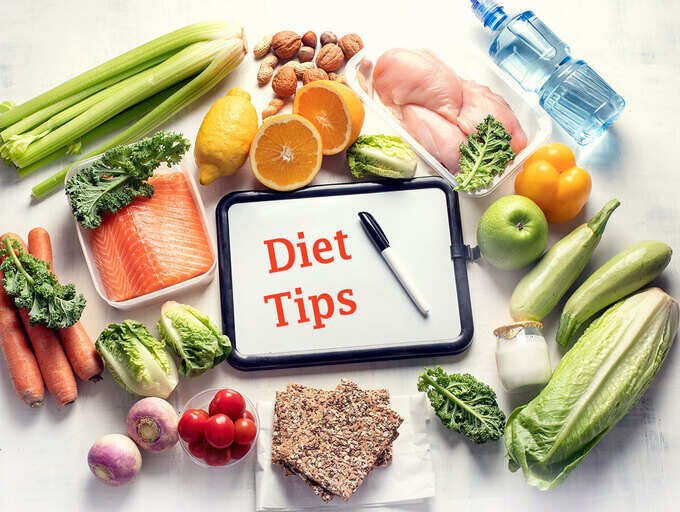 Dietitian Priyanka is running a successful clinic located in Chandigarh. She deals with n number of customers on daily basis from India and abroad. She offered quality diet & nutrition-related service in online mode as well. She has the qualification and experience, which makes her one of the reputed dietitians in India. She focuses on introducing healthy eating habits to her clients, not forcing them to starve.
So, if you are thinking of consulting a dietitian but didn't have time, then you can contact Dietitian Priyanka to book your appointment at +91-7814012767 or +91-9779217001.
Reasons for Choosing Online Dietitian In Ranchi
Technology makes our life much easier, even consulting is much easier through online mediums. It saves time as well as money. There are plenty of reasons for choosing online services when it comes to Dietitian –
First of all, you are experiencing personalized and quality service while sitting in your home comfortably.
Now, you don't need to take time from your busy schedule.
You are saving money as well as time. This makes online mode much more comfortable and ideal for today's busy generation.
Now, you have much more options to choose from under the same budget.
As Ranchi is in Jharkhand and physically it is impossible to consult a dietitian far away from the city, but due to internet, you can find your personal dietitian from Chandigarh without even going out. We assured you will be satisfied with the consultant and guidance she is going to provide in order to become healthy and fit.
Top Dietitian In Ranchi | Dietitian Priyanka
Dietitian Priyanka has that experience and qualification which makes her on the top of the list. She had worked with the top doctors of India. Moreover, she had worked or has been working with esteemed organizations and hospitals throughout her career. Coming to her working and preference, she mainly focuses on a healthy eating style and says not to crash diet. She makes no fake promises of losing weight in 10 days. That's why she is one of the reputed dietitians In India.
Weight Loss Program
Weight Gain Program
Diabetic Diet Plan
Thyroid Diet Plan
Therapeutic programs in specific Disorder
Healthy Heart Diet Plan
Cholesterol Related Diet
Kidney diet
Pregnancy and Lactation Diet Plan
PCOS- Diet For PCOS
Diet for gym lover
CANCER Diet Programme
All the above mention diet plans are in the affordable range and all will be personalized diet plans.
Perks of Opting for Online Consultant from Dietitian Priyanka
Following are the main reasons that make Dietitian Priyanka among the popular choice for online consulting related to diet plans –
Starting with the quality of services you are getting through online mode. We assured 100% satisfaction and quality service will be delivered by the dietitian's end.
Secondly, you are getting personalized diet plans at affordable rates. You can also get discounts on festive seasons so do not miss the updates on social media.
Coming to her experience, She has been working for the past 6 years and has been a favorite dietitian for many clients. She has quite a large client base in India.
At last, if you are interested and wanted to book an appointment. Then reach out to Dietitian Priyanka on the following details.
Contact Details for Online Dietitian In Ranchi
Name: Dietitian Priyanka Mittal
Address: SCO-2463-2464, 2nd Floor, JW Marriott hotel Lane, Near Dr. Ashok Sharma's cornea center, Sector-22 C, Chandigarh
Phone: +917814012767 or +91-9779217001
Frequently Asked Questions (FAQ)
Q – Who is the Best dietitian in Ranchi for weight loss?
A – Dietitian Priyanka Mittal is the Best Online Dietitian in Ranchi for weight loss.
Q – Who is the cheap dietitian in Ranchi?
A – Dietitian Priyanka offers personalized diet plans at reasonable rates in Ranchi through an online mode of service.
Q – What are the average charges of a dietitian in Ranchi?
A – Average fees of a Dietitian is ranging between 2.5k -3k monthly in Ranchi.
Top Related Searches
Top Dietitians doctors in Ranchi